France/The Mediterranean Urban Agriculture Days in Marseille
18
Nov.
After two editions focused on actors and initiatives that (re)put agriculture at the heart of the city, the 2021 edition will focus on the role of local and public authorities in defining public policies that favour the deployment of urban agriculture. See you on 18 and 19 November in Marseille!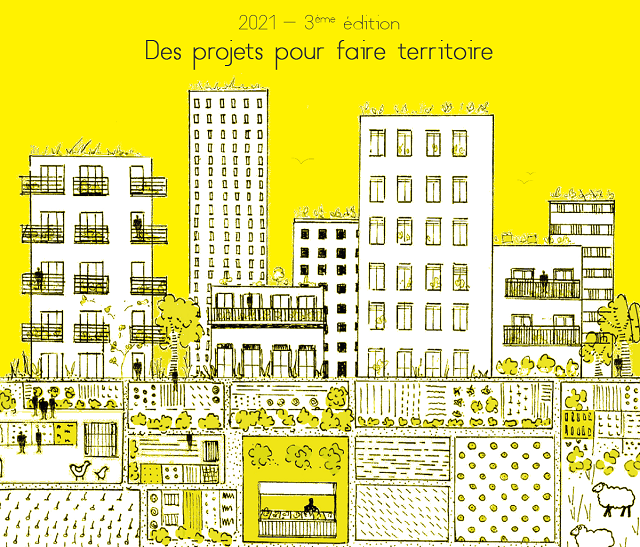 Created in 2017, this event highlights new initiatives, allows actors to meet and create partnerships, offers reflections and scientific and political steps back on the deployment of urban agriculture.
This third edition makes a statement. Urban agriculture includes more than 300 professional structures in France today. It is no longer a question of convincing people of the advantages of urban agriculture, but of moving in the same direction, in a common territorial context.
To this end, these days will invite you to reflect on the challenges of urban agriculture on different scales, to cross the views of European and Mediterranean cities, to think about the role of urban agriculture in the development of the Mediterranean.The event is open to all actors in the field of urban agriculture, and will take place in the framework of the European and Mediterranean cities.
The event is open to actors of the ecological transition, local authorities, landscape architects, territorial development officers, and the public sector.s of territorial development, or public planning, students, and researchers, "to those who make the city of tomorrow."
On the programme:
Thursday 18 November: 4 round tables
Urban agriculture: projects and tools for the construction of Mediterranean metropolitan areas
Urban agriculture: making the city ecological
Tools for health and resocialization
Urban agriculture: facing the boom, structuring the movement
Friday 19th November
Walks, visits, training and games in the city of Marseille.
To find out more about the programme, click here: http: //colibris.link/tWHtB
Practical information
To register, it is here: https: //colibris.link/VE3YI Attention, places are limited (86 places)!
You are an urban farmer, member of AFAUP or AU network, and you want to benefit from a promotional code?
Write to contact@cite-agri.fr
In order to support the costs related to this event, a financial participation of 15€ is requested (possibility of payment with order form, contact contact@cite-agri.fr).
Source: www.bleu-tomate.fr/
---