Tunisia hosts the 49th Francophone Press Conference
17
Nov.
The 49th International Francophone Press Conference will be held in Hammamet from 17 to 19 November 2021, ahead of the 18th Francophonie Summit to be held in Djerba on 20 and 21 November in Tunisia.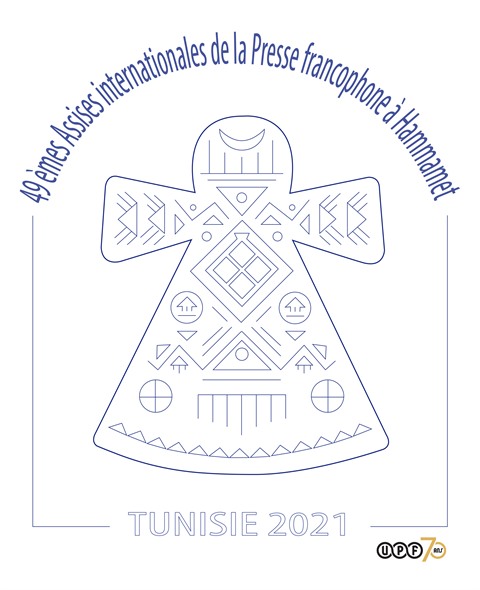 This year, the International Conference of the French-speaking Press will be held in a mixed format: in person and by videoconference.The debates will focus on the theme "Women and Power, Women's Power", which is very much in line with current events, and which will provide an opportunity to question highly topical issues.

At a time when issues of women's representation are at the forefront of the world stage, when more and more voices are being raised around the world to challenge stereotypes and devaluation of women, the conference will be an opportunity to discuss the issue of women's power.In this context, the International Conference on Women has chosen to question the discourse on the feminine in today's society.

Women and power

The Union de la presse francophone (UPF) invites women leaders, as well as experts, to debate, testify and exchange experiences on this issue.

Thus, in addition to the main theme, sub-themes will deal with issues such as Women's leadership in media companies, in the service of a change of codes? Media and entrepreneurship: do women resist the exercise of power; What space of expression for women in power in the media; Social networks: the new spaces of equality? Women Journalists in the Francophone Space: Progress and Obstacles to Equality; Women in the Media: The End of the Omerta; Women Journalists in Crisis Areas; Women Journalists and the Health Crisis?

The international UPF and its Tunisian section will create the conditions for productive work and a great discovery of Hammamet and its nearby region, with cultural and tourist activities.

If you wish to participate in these conferences, we invite you to send your registration forms to the international secretariat without delay at the following address: union@presse-francophone.org.

. You will find enclosed a registration form to be returned to us quickly:
https://mcusercontent.com/3c6ca9fcb7350e140c279ae97/files/0ba5c3ac-ab47-912c-156e-e9e485962e2b/BULLETIN_D_INSCRIPTION.docx

Please note that no registration will be considered if this file is not complete and/or if the registration fee has not been paid to the International UPF

Registrations will close on 30 September. The detailed programme of the Conference will be communicated to you later. The registration fee includes all services on site (accommodation, catering, local transport for the Conference). It does not include travel expenses.

We invite you to make your travel reservations as soon as possible, in order to obtain the best possible prices. We remain at your disposal for any questions or suggestions concerning the programme and/or the organisation of the conference.
Source: www.lecourrier.vn
---