Senegal/Local content and development discussed in Dakar
02
Nov.
Supported by the Senegalese Ministry of Mines and Geology, the 6th Senegal International Mining Exhibition will focus on the "Promotion and Development of Local Content, a lever for the optimization of socio-economic benefits in the extractive sector". During the two-day in-person conference in Dakar, the event will address relevant topics related to local content and development.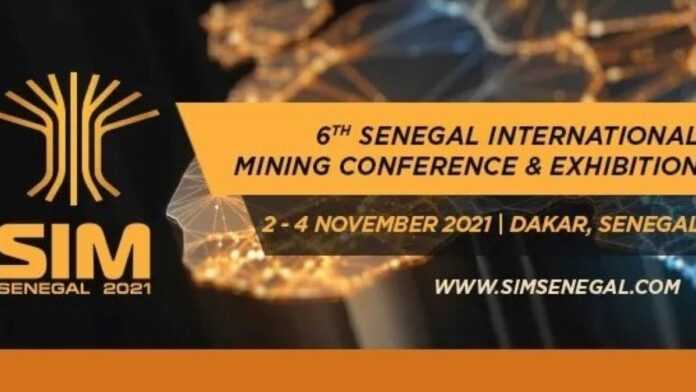 Business opportunities for local suppliers to access the extractive sector and lessons learned from Covid-19 are important points that will be developed at SIM Senegal 2021. You will also hear about : Promoting and developing local content encompasses discussions on travel restrictions; remote expertise; promoting local talent; sourcing locally manufactured goods and services; on-site sample analysis; the role of the Chamber of Mines in defining and implementing local content development policy; local content development: opportunities for greater resilience of mining companies; local content development as a tool for competitiveness and social legitimisation of mining activities(local purchasing strategies); experiences, practices, actions and initiatives taken by mining companies to make their supply chain more accessible to local suppliers.
SIM 2021 will also promote, in Dakar, a day of meetings and information on local content and the promotion of employment and entrepreneurship between governmental actors and the private and community sector, B2B meetings, as well as product demonstrations to be provided by exhibitors.
Local content will promote the competitiveness and territorial development of local SMEs by positioning Senegalese SMEs and investors in the supply chain and capital of major mining projects. This is one of the topics that will be addressed during the event, among others: SME/SMI Development: Profiling, coaching, upgrading, financing, partnerships; Supplier and subcontractor development program; Assessment and capacity development of local suppliers; Employability of job seekers, upgrading of local SME subcontractors and potential suppliers; Promotion of local content as a lever for territorial development: Free zones, mining hub, economic clusters; and The process of identifying opportunities and ranking the "local procurement list". This year's edition also promotes governance and access to information such as the development of databases and information sharing systems; content management models; and the development of a new information management system.This year's edition also promotes governance and access to information such as the development of databases and information sharing systems; local content management models; capitalization of good practices, experiences and successful reforms; and transparency of local content in the extractive industries.
SIM Senegal attracts mining investors in the areas of finance, services, mining and production and industry, representing both the public and private sectors. SIM Senegal 2021 has the support of Endeavour Mining, IDC Drilling Company, CTA Group, Sococim, CSTT, Iamgold, Dangote Cement, Resolute Mining, Vivo Energy Senegal, IRD, Challenge 2000, C2K Staffing Sarl, AGTS, Chambre des Mines, Saer Emploi Senegal, Trelleborg Slovenija, Somiva, Tolsa, Saudequip, Bia, Fluiconnecto, Haladjian, S.I.G. Spa, Roc Impact, Titanobel, Geotec Afrique, Ste Senegalaise des Phosphates de Thies, Epc Groupe, Mineex, Als, Forage Fte Drilling Senegal, SGS Senegal, Banmah Group, Provulco, Minekip, Rbl-Rei, Challenge 2000, and Olipes.
Source: www.afrik.com
---