France/Millau: the 18th job forum seeks its seasonal workers online
24
Févr
To respond to the health context, leave for half a day at the salle des fêtes de Millau. This edition will be held online from February 24th to March 10th.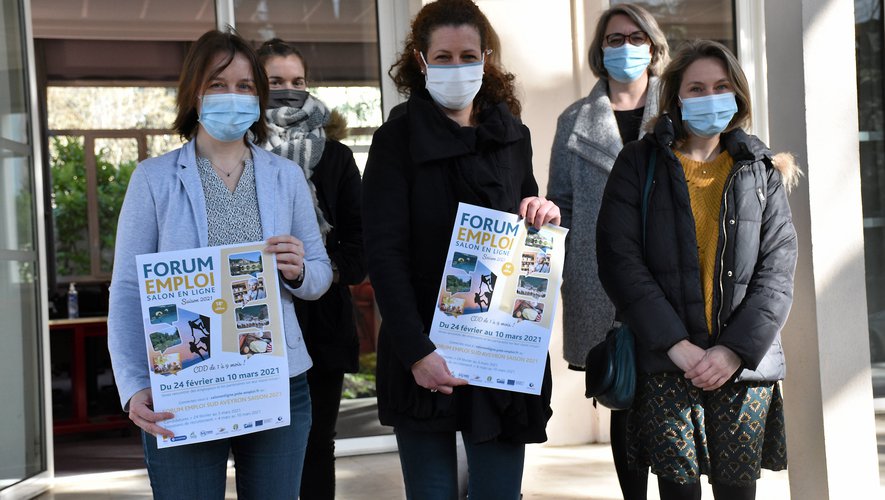 Last year, the seasonal employment forum was able to be held just before the first confinement, at the Millau village hall.
For this 18th edition, and in view of the health situation, it will be held online, from February 24 to March 10, in several stages.
64 offers for 115 posts to be filled
This partnership action, coordinated by the CCI, the City of Millau, Pôle emploi, the Millau grands causses and Saint-Affricain communities of communes, the local Mission and the Chamber of Agriculture, currently brings together some twenty companies for 80 pre-registrations at visitor level, 93% of which are job seekers.
"Employers were contacted as early as December, and their participation is a good signal for the local economy," local Pôle emploi officials say. Thus, 64 offers for 115 jobs are available in the South Aveyron.
We hope that this new season will be good
They mainly concern fixed-term contracts of one to nine months for open-air hotels, restaurants - "as soon as they are ready to open their doors".they get the green light to reopen" - hotels, food processing and home help to replace summer holidays.
"Some employers had been on the reserve last season and found themselves short of manpower along the way," says Séverine Peyretout, city councillor and vice-president of the local Mission. We hope that this new season will be good, with a maximum of jobs, to put a smile back on everyone's face."
"Who says salon online says applications elsewhere."
Candidates will have until March 3rd to apply. The second week will be devoted to making initial contacts.
Web-conferences will also be organised by the institutions, where pre-registration will also be required. Usually there are around 40 companies for around 300 positions.
"Virtual booths will never replace the physical," stress the organisers. Whoever says online trade show, says applications elsewhere. There may be competition as it can help fill vacancies."
Employers are still invited to position themselves for this virtual appointment.
Source: www.midilibre.fr
---