France/Assises des communes nouvelles - "Let's dare the new commune! - Thursday, June 29 from 9am to 4pm in Baugé-en-Anjou (49)
29
Juin
The new communes are ten years old*. To celebrate this anniversary, the AMF, the Association of Mayors and Presidents of Communities of Maine-et-Loire and the commune of Baugé-en-Anjou (one of the first new communes) are organizing the Assises des communes nouvelles on Thursday, June 29, 2023.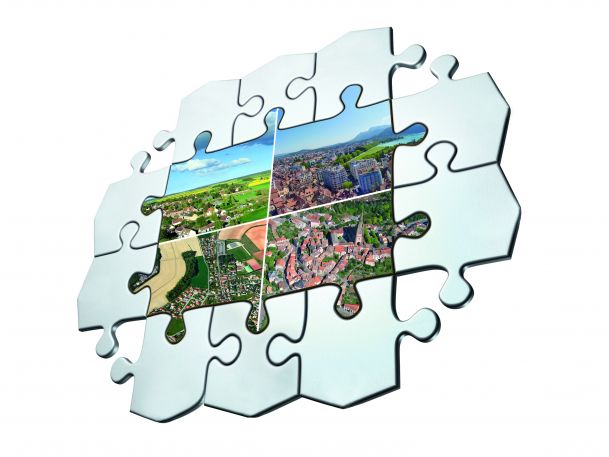 A key event for elected officials of new communes and for those involved in a project for 2024 or 2025, this day will highlight proposals for the evolution of the system, which are essential in order to adapt the system of new communes as closely as possible to the concerns of the field.
The morning will be devoted to debates and exchanges around the theme "taking on the diversity of local organizations": what has been achieved with the new communes? What lessons and recommendations can be drawn? In the afternoon, practical workshops will allow elected officials and their teams to discuss democratic issues, the governance of new communes and the organization of services.
With the expected participation of many elected officials, parliamentarians and experts.
Event with David LISNARD, president of the AMF and Philippe CHALOPIN, mayor of Baugé-en-Anjou, co-president of the AMF's New Communes working group.
Speakers include Christophe Bechu, Minister of Ecological Transition and Territorial Cohesion, and Françoise Gatel, President of the Senate's Delegation for Local Government.
This event will be held in a hybrid format (face-to-face and videoconference).
To register for the videoconference, please click on this link - To attend the meeting in person in Baugé-en-Anjou, please click on this link.
Registration required before June 12, 2023
*795 new communes have been created since 2013, bringing together 2,553 communes and 2.5 million inhabitants.
Source: www.amf.asso.fr/
---