France/Maubourguet - Great forum of associations on September 10
10
Sept
For its return in 2021, the forum of associations had been a huge success where the city of Maubourguet in partnership with the stadium omnisports maubourguetois had led this superb day around the sport of culture and solidarity.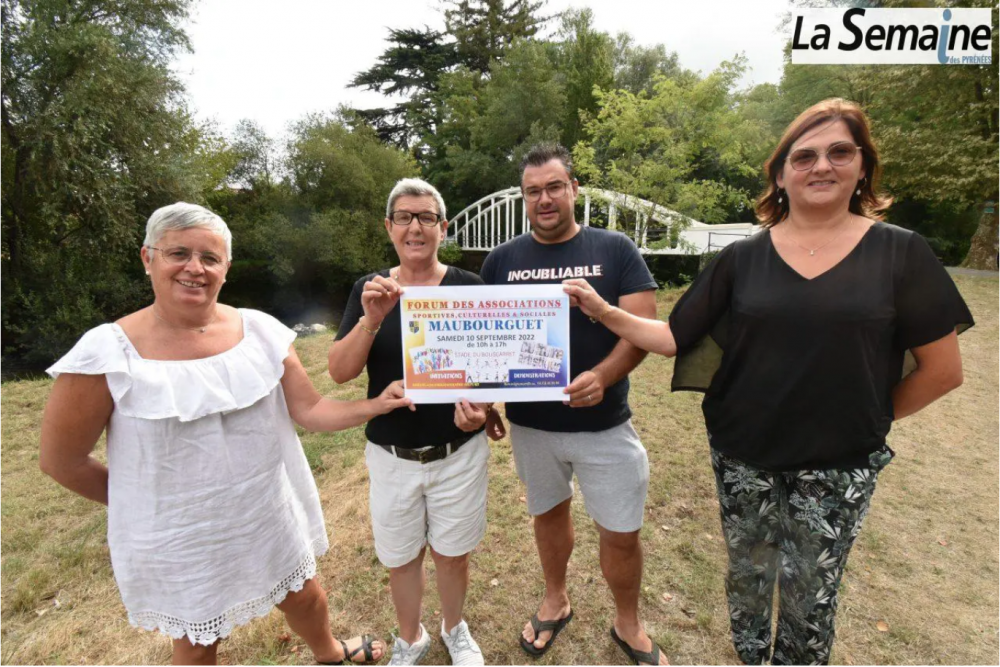 For this year 2022 the forum of associations is renewed with the partnership of Maubourguet city council and the management committee of the stadium omnisports maubourguetois.
For the city of Maubourguet, Mériem Bouda (city councilor and president of the associations) presents the forum of associations on Saturday, September 10 at the municipal stadium of Bouscarret in Maubourguet.
"All the associations present in 2021 are coming back for this Saturday September 10th for the second forum of associations in Maubourguet. There was a big demand from the associations themselves to renew this event, since in 2021 it was a huge success. This year, there will be even more sections, cultural, social, sports. Everyone will meet around this magnificent sports complex that is the Bouscarret. It will be a beautiful forum and I hope that all the associations are eager to meet. It will also be for the sections a moment of demonstrations of their talents (as the dance or the karate Krav Maga...). Each section will present the functioning of their section to the public. This will also be very important for the various registrations or re-registrations in the clubs where for this year 2022 the space of the stadium will be free without sanitary pass like in 2021. This September 10, we will even have the pleasure to receive a new stand with the fnaca Maubourguet Castelnau Rivière Basse, that will represent a sports, cultural, social mixture with the Catholic Relief, the Red Cross. As for the organization, the Maubourguet town hall and the Som directeur will be the two partners of this forum as in 2021, where each one will have its materials "tables chairs, grids, to present these sections. I hope that all the sections will be delighted with this second forum in Maubourguet and that they will bring back many members to their sections, because we must remember that all these associations and sections make the heart of Maubourguet. If they were not there, I don't know what would be the heart of Maubourguet without its sections and associations. Maubourguet would not be Maubourguet without our sports, cultural or charitable associations.
Source: www.lasemainedespyrenees.fr
---