Canada/Agricultural Expo returns after a two-year absence
12
Juin
From June 8 to 12, the Sorel-Tracy Agricultural Expo will be held after a two-year forced break. While classics such as rides and equestrian competitions will be back, some new ones will also make their appearance.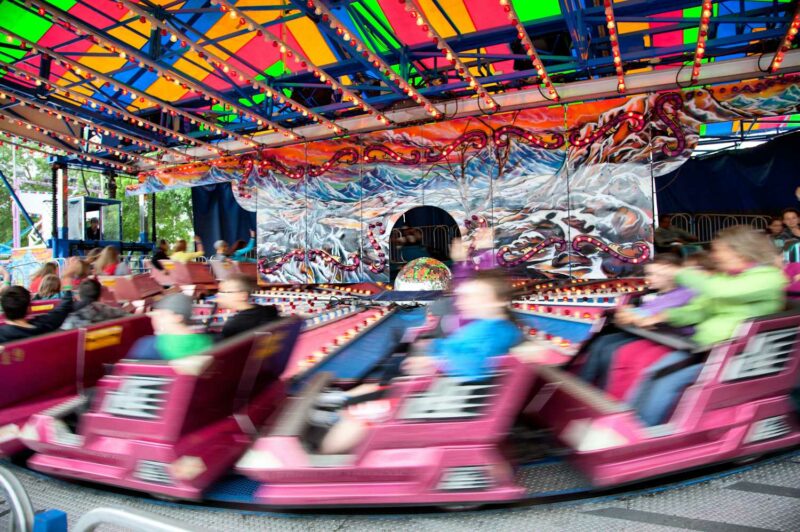 The general manager of the Richelieu Agricultural Society, Marco Lavallée, is pleased to be able to hold the 2022 edition.
The official program will be unveiled on April 28, but already, Mr. Lavallée assures that the must-see events such as the farm animals, the Beauce Carnival rides, the animal judging, the equestrian competitions and the shows will return.
Among the major shows, Guylaine Tanguay will be on the big Sorel-Tracy Nissan stage.
The layout of the site will be reviewed. Discussions are still underway to accommodate some new features.
The pricing will be the same as for the 2019 edition. "There is no increase to help the population. When people come to visit with several children, even if it's not expensive, as a family, it becomes expensive. We want to make sure that people can take advantage of it as much as possible," notes Mr. Lavallée. Among other things, a $25 package for the week will be offered.
Since most of the activities will take place outdoors, the general manager is confident that the pandemic will not spoil the party. He expects a busy week.
"We're in the early events because we're a spring expo. When people come out, they will come in large numbers to celebrate and have fun, that's for sure. You can feel it, there's an energy, people want to move, to do something," he says.
New equestrian events
In terms of equestrian competitions taking place from May to September, the gymkhana, which is very popular throughout Quebec, will be even more prominent. It is a western riding discipline that includes several timed events that must be performed according to a precise pattern. One of the events is the barrel race. When a competition is held, the grandstands for up to 700 people are full.
"It draws more spectators. I think the people of Sorel might be a little more interested in this type of discipline. We've focused a little more on that, while keeping the other disciplines. We have been in equestrian competitions since 1994. This is our challenge, we have to follow the market and the trends", underlines Mr. Lavallée.
This year, out of 21 available weekends, only two are not occupied by competitions. There will be 14 gymkhana competitions (including one during Expo), four performance competitions (reining) and one driving competition.
Marco Lavallée says that the competitions provide interesting economic spin-offs. A study conducted in the past for the Society showed that each visiting rider spent an average of $1,200 in the region for himself and his family.
Each season, over 5,000 horses are welcomed. This year, Mr. Lavallée expects to welcome an additional 500 to 1000 horses.
Source: les2rives.com/
---