Burkina Faso/Ouagadougou Sculpture Biennale: The 2nd edition will take place from October 8 to November 8, 2021
08
Oct.
The 2nd edition of the Biennale of Sculpture of Ouagadougou (BISO) will take place from October 8 to November 8, 2021. This is the announcement made by the organizing committee on Friday, September 24, 2021. It was during a press conference initiated for this purpose. Already, 18 artists of several nationalities are in creative residency in Ouagadougou.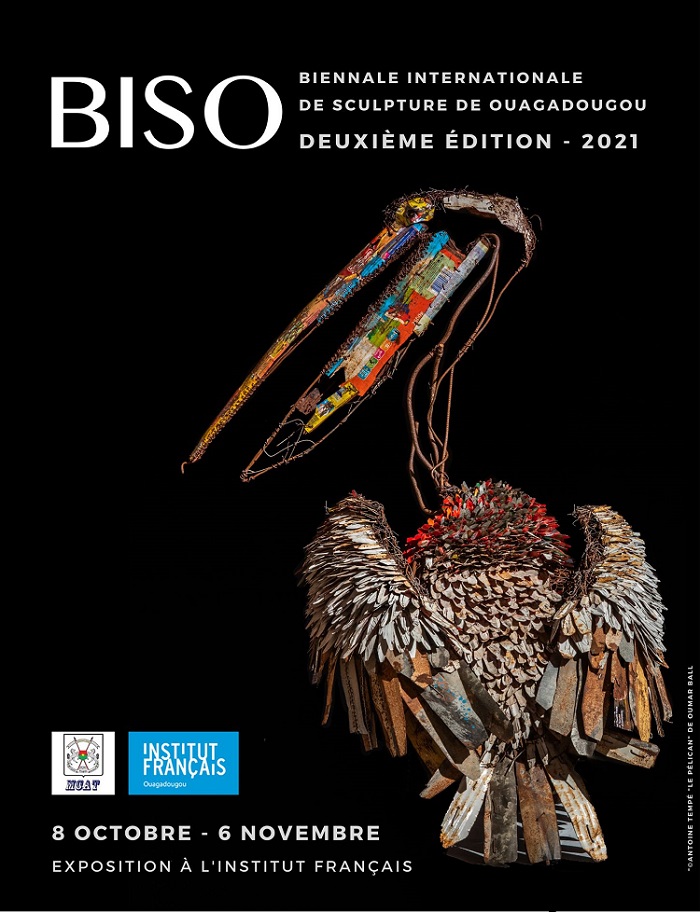 "The ambiguous adventure". This is the theme of the 2nd edition of BISO. It is also the title of one of the works of the Senegalese writer Cheick Hamidou Kane. In choosing this theme, Nyaba Ouédraogo, president of BISO, explained that it is to pay tribute to the writer. He recalled that in this book, the author traces the tormented path of young Samba Diallo. He navigated between the spirituality of his country of Diallobé and the liberal Western world. According to the president, this theme is proposed to artists to probe the complexity of identities in Africa today, in an era called post-globalization.
For this edition, 18 artists from Africa and Europe are already in residence in Ouagadougou. They were selected from 300 applications. These artists were chosen according to the relevance of their projects.
Initiating the BISO, explains the organizing committee, is also a way to give access to art and culture to the population of Ouagadougou. For this 2nd edition, the biennial event is putting in place various educational workshops accessible to children. During this activity, there will be round tables and trainings, in addition to exhibitions.
The BISO 2021 has the sculptor Siriki Ky as its honorary president. Present at the press conference, he welcomed the initiative. For him, this activity is a boon that we must work to expand. Appointment is therefore taken from October 8 to November 8, 2021 for the BISO.
Source: lefaso.net
---