France/Luma days#5 A forum of ideas to rethink the world
16
Sept
From September 16 to 18, the fifth edition of Luma Days invites artists, thinkers, scientists and the public to reflect on the concept of "recomposition". The objective: to propose solutions, whether it be to design new forms of habitat, to use natural resources, to tell the world differently or to invent new ways of acting together.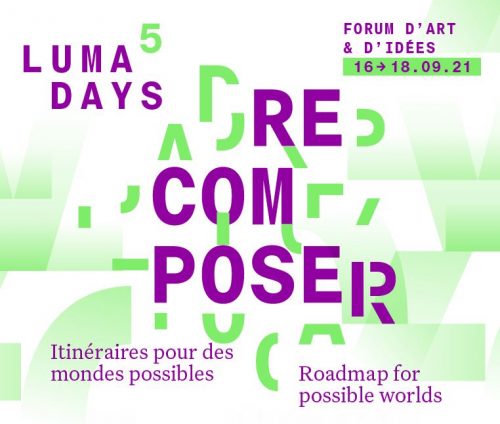 At the heart of this great forum of ideas, the first day will be devoted to territorial development, or how to reconcile economic, ecological and social imperatives by relying on existing resources, be they material, financial, cultural or human. The second day will focus on the transmission of knowledge, while the last day, entitled "Recomposing plural worldsThe last day, entitled "Recomposing plural worlds", invites us to reflect on how to accommodate different conceptions of the relationship between humans and their environment. These themes are more relevant than ever. Detailed programme, sanitary instructions and reservations onwww.luma.org
To end this program with music, Luma Arles welcomes the We love green festival, on Saturday September 18th from 7pm. Programme and info: we love green x luma.
Source: www.arles-info.fr
---