Burkina Faso : A trade fair to promote pharmaceutical products and medico-technical equipment
07
Oct.
Ariane Business Services (ABS) is organizing the first edition of the International Exhibition of Pharmaceutical Products and Medical Equipment (SIPHARM) from 7 to 9 October 2021 in Ouagadougou. The objective of this activity is to provide health professionals with quality pharmaceutical products and equipment. This was announced by the organizing committee of the event during a press conference held on Thursday, May 20, 2021 in Ouagadougou.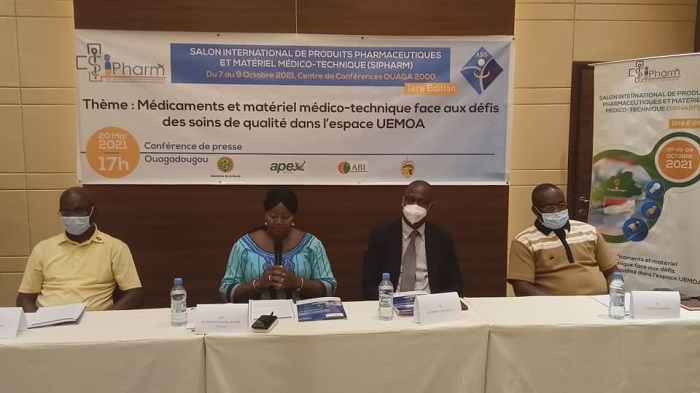 "Medicines and medico-technical materials facing the challenges of quality care in the UEMOA space. It is under this theme that will be held in Ouagadougou on 7, 8 and 9 October 2021, the first edition of SIPHARM. This is the announcement made by the organizing committee during a meeting with the press initiated for this occasion. For the director of the show, Mathieu Coulibaly, the objective of this activity is to promote health in Burkina Faso.
The SIPHARM is a showcase and an international platform for meetings between equipment manufacturers and professionals working in the distribution of medical equipment and pharmaceuticals to meet the challenge of under-equipping health facilities both in terms of performance equipment and quality. This is not all. During the activity, there will be high level panels; scientific communications; BtoB meetings; medical consultations and a gala evening.
For this edition, the guest of honor is Tunisia. According to the organizing committee, this is a way to develop South-South relations. The choice of the country of Carthage is also not a matter of chance. This country has a fairly efficient health system. According to Dr. Ouédraogo née Bagagnan Alimata, more than 3000 visitors are expected. She informed that access to the pavilion dedicated to the exhibition is free and in strict compliance with the health protocol of the show.
Source: lefaso.net
---