France/Innova'ter 2021: discover the program, register!
30
Sept
Marked by the health and socio-economic crisis linked to Covid-19, and an increasingly important climatic emergency, the 2021 edition of Innova'ter, the forum for territorial innovation, will be an opportunity to provide local authorities with avenues for strategies and concrete solutions to revive their territory. Discover the program now, and register!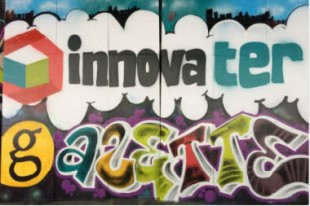 Two crises have a strong influence on public policies developed by local authorities: the Coronavirus pandemic and climate change. Because of their scope and the new questions they raise, they often require innovative approaches. But how do you go about it? How do you get all the teams on board, including the elected representatives? How to dare to "break" with the "old" ways of doing public policies?
The 5th edition of the Rendezvous of territorial innovation, Innova'TerThe 5th edition of the "Greening the City" course, which will be held on 30 September in a mixed format (face-to-face and distance learning), will provide food for thought and exchanges of best practices.
Among the main themes of this 5th edition, you will find
3 plenary conferences:
An opening on the ecological transformation of territories by Sylvain Grisot, author of "Manifesto for a circular urbanism";
A round table on the recovery for territories in transition between DGSs and local elected officials;
A closing session on the prospects for recovery by a member of the government.
3 courses to choose from
Course 1: Analysis and territorial strategy - Attractive and intelligent territory
This course will address the strategies to be implemented to (re)develop one's territory following the Covid-19 crisis. Revitalization, reindustrialization, social action, integration policies, new mobilities... Local authorities have the tools to build the territory of tomorrow and improve the socio-economic situation of their inhabitants.
Course 2: Territorial evolution and management - Governance and managerial innovation
The health crisis has profoundly transformed our way of working. This course will discuss the evolutions and perspectives to maintain the cohesion and motivation of remote teams, to improve its organization through collective intelligence and to integrate agents in the processes of innovation and new governance.
Course 3: Local policies and feedback - Resilience and climate transition
Local authorities can respond to the urgency of the ecological transition and rebuild their territory more virtuously. This course will provide good practices and solutions to develop resilience, circular economy, energy renovation of buildings, greening... and integrate citizens in these actions.
Source: www.lagazettedescommunes.com
---