France/Saint-Jean-du-Falga. A friendly twinning between Ariège and Brittany
The long-awaited reunion finally took place. One year after the Plouedern (Finistère) twinning committee welcomed the Saint Jeantais, it was the turn of the Saint Jeantais members of the "Cité d'échange" association to welcome their Breton friends.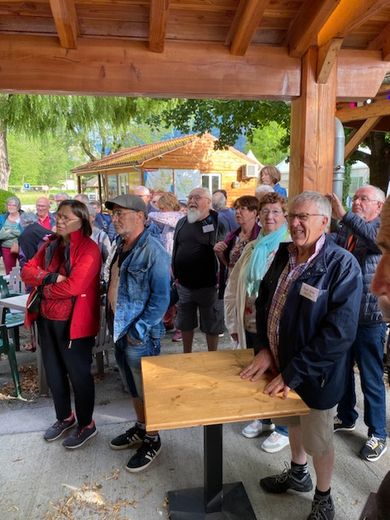 Twenty-one members of the Plouédern twinning committee, who left by bus on Sunday and six who left earlier by car, were welcomed by their Saint Jeantais friends at around 4:30 p.m. on Monday, after covering 950 km over two days.
After a warm reunion, a week full of activities and emotions was on the agenda: discovery of the Orlu valley, a day at the Prehistory Park, a visit to the Château de Foix, and some thrills with the crossing of the Tibetan bridge at Canillo. The week ended with a visit to the vineyards of Limoux and the city of Carcassone.
A festive weekend now awaits visitors, with the traditional pétanque game and barbecue on Saturday lunchtime, before a festive evening in the Salle Aragon.
Sunday, on the other hand, will finally be a day of rest, before we hit the road again on Monday, with our heads full of memories.
Source: www.ladepeche.fr
---