Canada/Elected officials welcome new cultural offer
Several elected officials in the region are delighted with the arrival of the Massueville Theatre, which will diversify the cultural portrait in the Pierre-De Saurel RCM.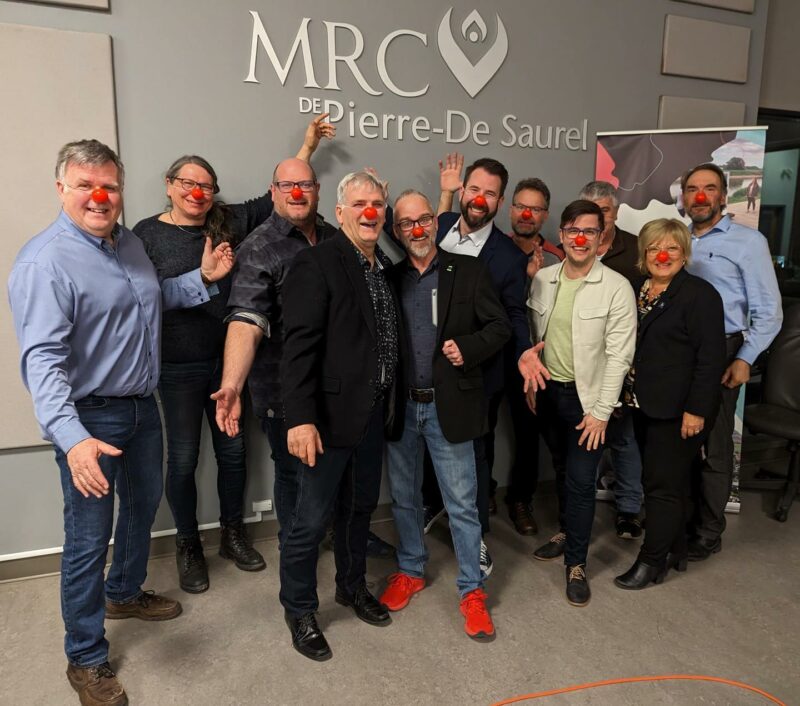 The promoter of this new theater located in the heart of the village of Massueville, Frederico Boris Iuliani, unveiled the details of his project in front of about 80 people during a press conference held in the sacristy of the old church on March 13.
Among them were the MNA for Bécancour-Nicolet-Saurel, Louis Plamondon, as well as the MRC prefect and mayor of Saint-Ours, Sylvain Dupuis. They were accompanied by seven mayors of the region: Richard Gauthier (Massueville), Diane De Tonnancourt (Yamaska), Richard Potvin (Saint-David), Michel Péloquin (Sainte-Anne-de-Sorel), Vincent Deguise (Saint-Joseph-de-Sorel), Denis Benoît (Saint-Aimé) and Michel Aucoin (Sainte-Victoire-de-Sorel).
I expected to have a lot of people, but not as many," joked the mayor of Massueville, Richard Gauthier. [...] The room is full, it proves that you care about what happens in the municipality and in your region. "
The dean of the House of Commons, Louis Plamondon, took the opportunity to congratulate the promoter and emphasize the importance of the establishment of this new theater in the region.
On March 16, the Pierre-De Saurel MRC shared a Facebook post indicating that "the MRC council team is in solidarity with Mayor Richard Gauthier and the announcement of the Théâtre de Massueville. This is accompanied by a photo of 10 of the 12 mayors wearing clown noses for the occasion.
A united cultural table
During the press conference, the prefect of the Pierre-De Saurel MRC, Sylvain Dupuis, also expressed his enthusiasm for Frederico Boris Iuliani's project, saying he was happy to see the arrival of a new cultural presenter in the region.
He took the opportunity to emphasize that the bickering over culture is a thing of the past at the MRC, referring to the recent saga of the withdrawal of Ssaga of Sorel-Tracy's withdrawal from the Cultural Policy, and that projects such as the Theatre unite the elected officials and bring a breath of fresh air to the region.
The Théâtre de Massueville is a place dedicated to clowning performances, magic shows and variety shows.
The first weekend of performances will take place on June 8, 9 and 10. For the occasion, the show La nuit des augustes will be offered to the public. In addition, the family show iFredolini will be in residence all summer. Then, the MANA show, a presentation by the MysterAct troupe, will be offered on June 24.
The complete program and tickets are available at theatremassueville.com.
Source: les2rives.com
---