Togo-China/Decentralized Cooperation: DAGL strengthens Lome's partnership with Shenzhen
The Secretary General of the Greater Lomé Autonomous District (DAGL), Tagba Ataféyinam TCHALIM, took part this February 16, 2023, alongside the Ambassador of the People's Republic of China, Chao Weidong, Robert Bakai, Director of Cabinet, Representative of the Minister of State, Minister in charge of Territorial Administration, and other officials of the said ministry, in a videoconference devoted to exchanges on the resumption of cooperation between Lomé and Shenzhen.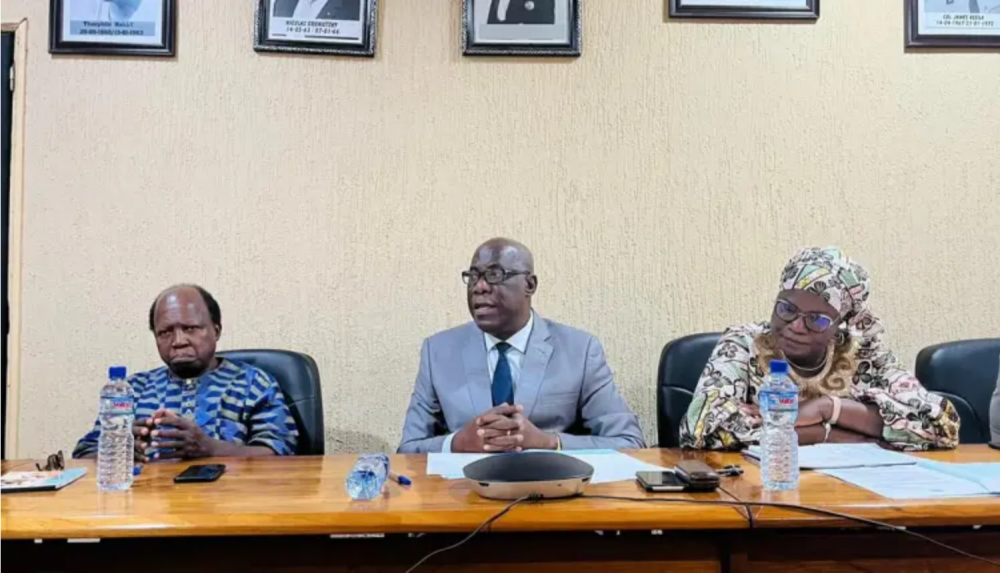 The cooperation relations between Lomé and the Chinese city of Shenzhen are several years old. The two cities are twinned since 1996. Several actions of solidarity had been carried out until 2010 between the two cities in the framework of this twinning.
According to the Secretary General, Tagba A. Tchalim "This includes a donation of five tractors equipped with trailers which the city of Lome has benefited March 06, 1997, the visit of a Chinese troop of the elementary school of Nantou of the District of Shenzhen carried out from 06 to 12 August 2010 in Lome and trip made by four Togolese children with an accompanying adult as part of the cultural week called "3rdme trip to friendship", dedicated to cultural exchanges between children from the network of twinned cities of Shenzhen".
The Autonomous District of Greater Lome, through the voice of its Secretary General, reaffirmed its willingness and commitment to work for the revival of this cooperation between Lome and Shenzhen.
"Our greatest hope is to see this cooperation reactivated this time between the city of Shenzhen and the Greater Lome Autonomous District by the signing of a twinning agreement for the greater happiness of our local governments and our people," he said.
For its part, the Chinese side is also willing to strengthen this twinning.
Shenzhen is one of the richest municipalities in China. It has about 19 million inhabitants and considered, along with the cities of Beijing, Shanghai and Guangzhou, as one of the largest developed cities in mainland China. It is part of the Pearl River Delta megalopolis.
Located on the border of Hong Kong, Shenzhen City was officially established in January 1979, replacing the Xian of Bao'an.
Source: elitedafrique.com
---