Senegal/Territorial collectivity: the city of Pikine equips its councillors to face the new paradigms of change.
Following the municipal and territorial elections of January 31, 2022, the city of Pikine has a new municipal council consisting of former councillors and new entrants, who are at their first municipal experience. It is in this context aimed at making the territorial authority more efficient that the city of Pikine has launched from this Friday a two (2) day capacity building session to equip the new municipal councillors, but also seize the opportunity to upgrade the old ones.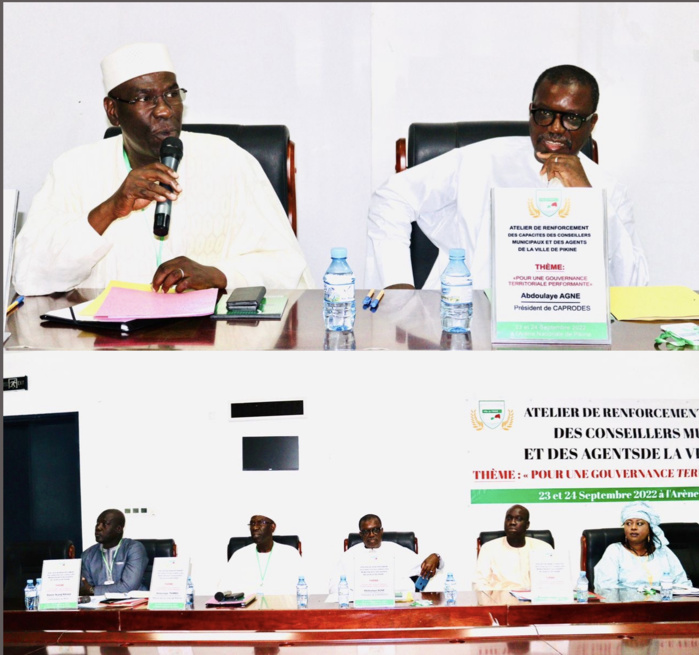 "Important changes have occurred over the last ten (10) years in the legislative and regulatory framework of the municipal institution, which changes have led to new paradigms in local territorial governance. These changes have, among other things, led to the implementation of the provisions of law 2013-10 of 28 December 2013 on the General Code of Local Authorities, the new General Tax Code, which replaced the patente previously devolved to the communes with the local economic contribution (the C.E.L).
To these changes, we must add the Program of Support to the Municipalities and Agglomerations of Senegal (PACASEN), whose vocation is to accompany the territorial communities. So many changes that young graduates need to know," explained at the opening session, the mayor of the city, Abdoulaye Thimbo.
According to the mayor, the upgrade in local territorial governance of young advisers with proven professional skills in various fields was necessary to make the local authority more effective.
The session is organized with the support of the cabinet for the promotion of the development of elected officials in Senegal (CAPRODES). According to Abdoulaye Agne, President of Caprodes, the training is focused on the legal and institutional framework of local authorities, the organs and competencies of the municipal councilor and the third theme focused on the financial institution of the city of Pikine.
Source: www.dakaractu.com
---