Canada/Charlevoix transportation network: the Corporation is satisfied
It was quite a challenge to implement the new transportation network in Charlevoix. We had to constantly work at communicating with clients and suppliers. After more than a month of service, the Corporation de mobilité collective de Charlevoix team is proud of the work accomplished.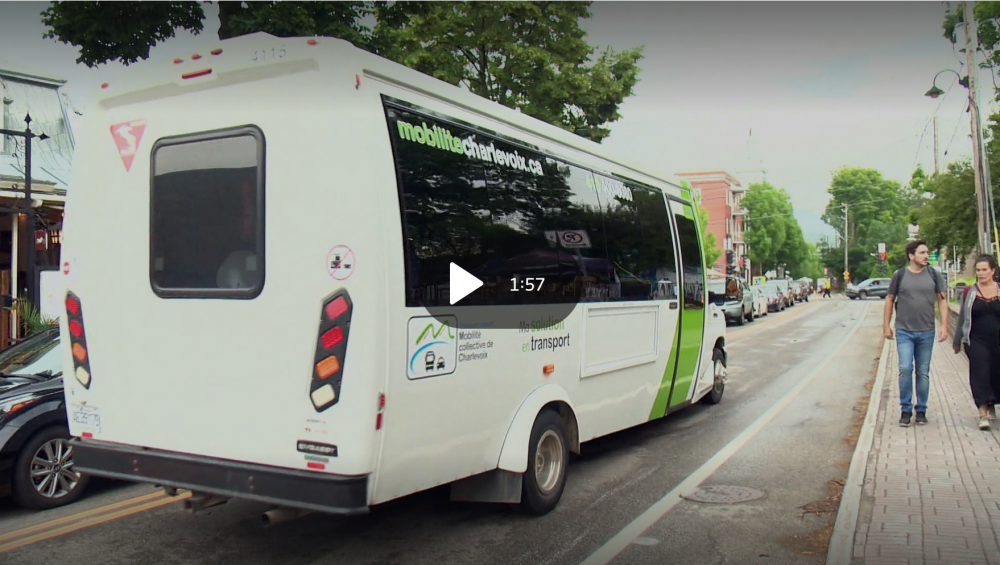 Michel Brisson has been a regular customer of the transit system for several years.
"I take the bus every night at 3:30 pm. I don't have a car and I'm often alone. I come from Clermont," explains the smiling man.
He and many others have had to change their habits because since July 4, public transportation in Charlevoix has taken a 180 degree turn.
"People had to understand how it works. People also had to understand that there were existing services that remained. Now, customers in general are extremely positive. They are happy with this improved offer," says Nancy Tremblay, General Manager of the Corporation mobilité collective Charlevoix.
"I don't need to break my head. It's always from point A to point B. I am very satisfied with the transportation," adds the loyal customer.
New service offerings are available to citizens that allow travel throughout the region at an affordable rate. Deploying a network of this magnitude required a break-in period for the small team behind the project.
"During the first week, we had to adapt, especially for the schedules," says Serge Charlier, who supervises the operations of Autocar Charlevoix.

"These last few weeks, we are satisfied, but tired," says Ms. Tremblay.
Currently, ridership rates are similar to those of last July. However, the interest is there. August should be twice as busy, according to the corporation.
"We're seeing it with the call rate right now. People are booking on the new offer and a lot of new customers are calling to inquire about the new offer," she says.
According to executive director Nancy Tremblay, the potential is great for this transportation network in the region.
"We are trying to see how we can develop this structured offer, but also to combine it with a flexible offer because we are aware that with the cost of gas today people need to have an alternative to the car. There are needs that are not being met, so the corporation is calling on the population to contact us," she said.
The next step for the organization is to convince Charlevoix residents to try it and adopt it through a promotional campaign.
Source: cimtchau.ca
---