Congo/Social Integration: Offenders Retrained for Various Professions
After more than a year of training, young offenders retrained in carpentry, upholstery and woodwork received their certificates of completion on May 23 in Brazzaville from the High Commissioner for Restorative Justice, Treatment and Prevention of Juvenile Delinquency, Adolphe Mbou-Maba.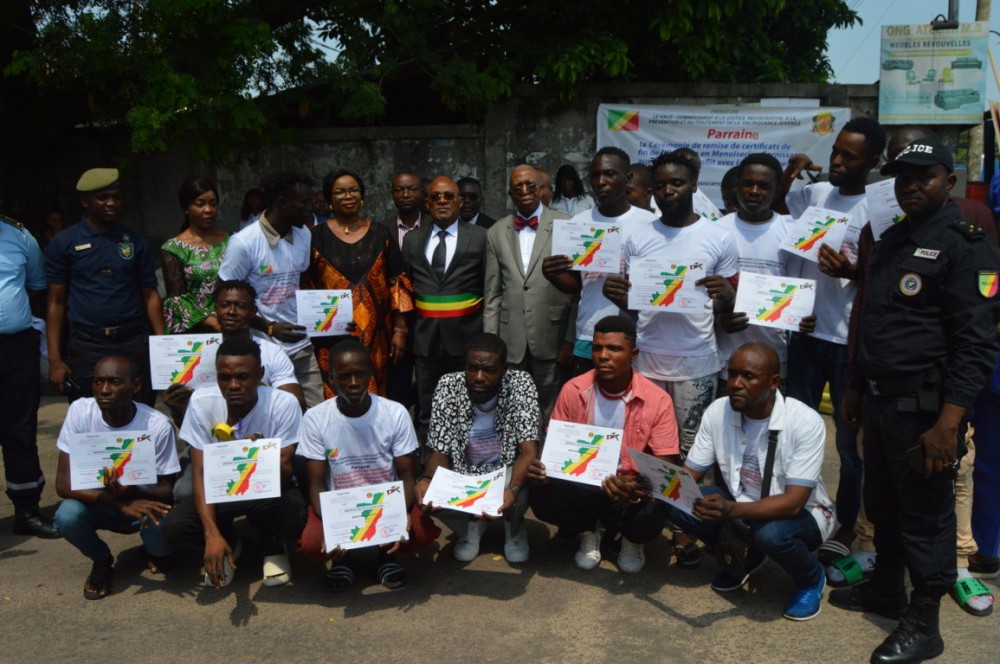 "The State and its partners have played their part. It is up to us to practice our respective professions to be able to take charge of ourselves and break permanently with delinquency," said Philemon Mavoungou, one of the young delinquents trained. At the beginning of the training, there were seventy-five youths but only twelve were able to make it to the end and be rewarded. In addition to certificates of completion, they also received work materials.
The training of these converted offenders was organized by the government in partnership with the association "Les artisans de Loutassi", headed by Ghislaine Matondo. " It is a question of bringing salvation to these young people who, a few months ago, took the saving option of freely integrating our workshops to learn these trades," according to her.
The mayor of Moungali, Bernard Batantou, agreed, stressing the need to bring these young people back to the right path.
For the High Commissioner for Restorative Justice, Treatment and Prevention of Juvenile Delinquency, Adolphe Mbou-Maba, the converted delinquents who have just been trained should not only be able to prove their worth, but also be able to take advantage of the opportunities offered to them.In the fight against delinquency, it is in the interest of the offenders to not only use their know-how on the job market, but also to train their friends by encouraging them to retrain.
Regarding the fight against juvenile delinquency, it should be noted that the National Strategy for the Prevention and Treatment of Juvenile Delinquency has already been drafted. All that remains is its validation and implementation. The work carried out upstream, under the leadership of the Office of the High Commissioner with other partners, consisted in drafting a descriptive study of the problem by identifying the determinants of the phenomenon of juvenile delinquency.of juvenile delinquency; the typology of delinquency; the mapping of the phenomenon in the national space as well as the measures to be taken for the programming of the actions of this national strategy.
While waiting for the validation of this national strategy for the prevention and treatment of delinquency, initiatives for the socio-professional integration of reconverted delinquents are ongoing.
Source: www.adiac-congo.com
---