Canada/City of Barrie to discourage panhandling while strengthening outreach programs
City council in Barrie, about an hour and a half north of Toronto, voted unanimously this week to introduce a new set of measures to address the city's homelessness crisis. While council wants to strengthen services such as shelters, it is also banning the establishment of camps and the distribution of food and money to the homeless without a specific permit.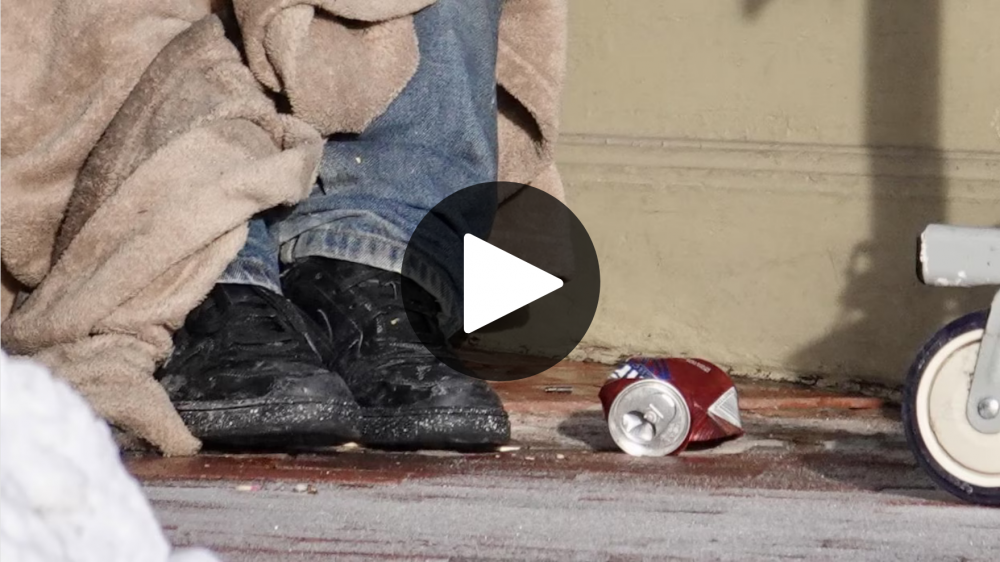 We want to ensure that people have the support and services they need and the best way to do that is through our public shelter system," said Mayor Alex Nuttall in a release.
The new measures voted on by City Council include several elements that will increase funding for shelters and homeless services.
The City will seek more funding from the province for these services.
The City is also approving funding for warming centers and food donation programs.
The City of Barrie will also fund travel costs for family reunification cases, as well as shuttle service for people being released from the correctional center.
The City also intends to apply for ongoing funding from the Province and Simcoe County for an outreach program.
However, this is accompanied by several restrictive measures that specifically target panhandling.
Banning panhandling
City Council voted to ban several things, starting with a ban on giving money to panhandlers on the streets, at intersections and near highway ramps.
It also prohibits giving out food or groceries in public spaces unless you have a permit to do so.
The new by-law also prohibits encampments.
The City plans to post signs to discourage these actions and encourage the public to seek official services.
Barrie police say they will enforce the City's bylaws.
For some, like former city councillor Keenan Aylwin, the new regulations are primarily a way to get homeless people off the streets.
Someone online called it the "if I don't see it, it doesn't exist" motion. That's kind of what it is. City Council is sticking its head in the sand," he says.
An unnecessary bylaw
Dr. Maggie Hulbert, a physician at the University of Toronto and a member of Health Providers Against Poverty, which advocates for social justice, admits there are some good points in the motion, including the request for funding for shelters and homeless services.
However, they do not agree with the second half of the motion, which they feel is unfair, violent and cruel, referring to the ban on encampments and panhandling.
Unfortunately, it doesn't surprise me, it's disarming and very upsetting," says the activist, who points out that there has been a tendency in the last two or three years to criminalize homelessness. We've seen that with violent evictions of encampments.
She says the new regulation reflects a lack of understanding of the intensity of poverty people are experiencing.
"It's unnecessary, because if someone gets fined for panhandling, how are they going to pay?"

- A quote from Maggie Hulbert, a member of Health Providers Against Poverty
Dr. Maggie Hulbert is also concerned that this motion could spread to other municipalities.
Gaetan Heroux, a Toronto-based housing crisis activist, criticized Barrie council's motion for being prejudiced and, in his view, for stigmatizing the homeless.
The bylaw gives the impression that maybe it will do something, but in the end it doesn't solve any problems," he said.
He says the new measures will make the situation worse.
We have people in Ontario and across the country who are in impossible situations. We're not talking about days on the street, we're talking about months and years.
"Imagine waking up one morning and not knowing where you will sleep at night.

- A quote from Gaetan Heroux, housing crisis activist
Gaetan Heroux believes that the housing crisis should be addressed by building more affordable housing. If we don't build social housing, we can try to create laws, but it won't work," he says.
We need to go back to a post-war program where the federal government created programs that built hundreds of thousands of units," suggests the activist.
Without this program, which involves the province and the municipalities, the problem will not be solved," he says.
For its part, the City says that data from January 2022 in Simcoe County showed that 722 people were experiencing homelessness, at least half of them in Barrie.
It also says it wants to use the 86 per cent increase in provincial funding allocated to Simcoe County in the 2023 budget, which was specifically earmarked for homelessness.
Source: ici.radio-canada.ca/
---