Canada/Work-Family Reconciliation: Earlier City Councils in Quebec City
Mayor Bruno Marchand says he wants to encourage "work-life balance" for elected officials and citizen participation, and plans to change the schedule of city councils in 2023 as a pilot project.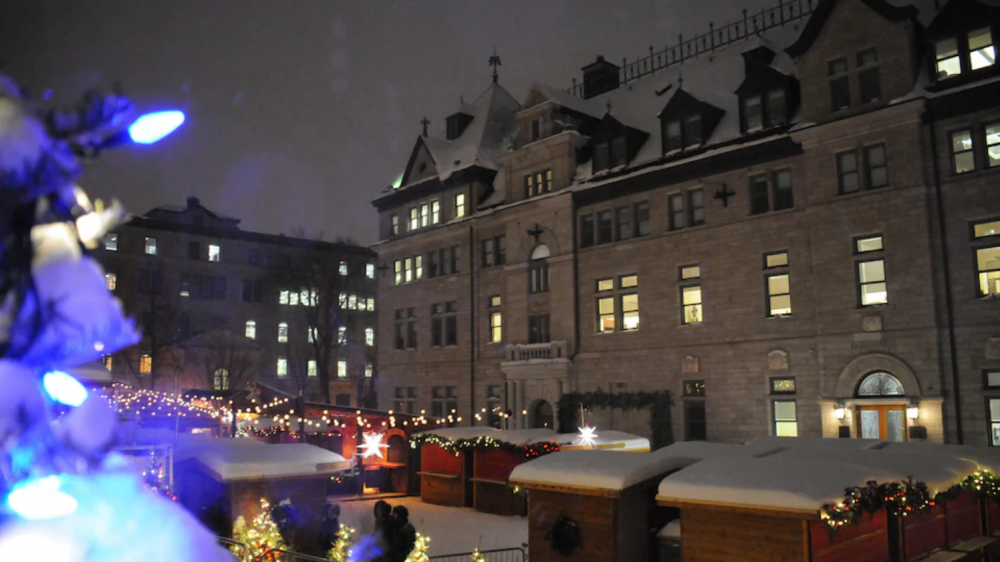 Starting in February, Council meetings, which were traditionally held at 5:00 p.m. on the first and third Monday of the month, will now be held on the first and third Tuesday of the month starting at 3:00 p.m.
Question period for citizens will begin at approximately 5:00 p.m.
In addition, Council will be in recess for the Spring Break. Only one meeting will be held in March.
This will allow both citizens to be in an interesting time slot after work, to avoid going too late for them. Same thing for the elected officials, and I want to say: same thing for the journalists," explained Mayor Bruno Marchand.
City councils that end around 9 and 10 p.m. are more difficult for new parents, according to the mayor.
He says that major cities such as Montreal, Gatineau and Saguenay have already made similar changes.
Divided opinions
The leader of the official opposition, Claude Villeneuve, is not against the pilot project. However, he doubts that citizens will gain from it.
I would like to know at what stage the citizens were consulted on when they would prefer the city council to be held, what would encourage their participation," he asked.
In my opinion, this project is a proposal from the mayor's team.
Mélissa Coulombe-Leduc, city councillor for the Cap-aux-Diamants district and mother of three, pleads for conciliation. We are a majority of elected officials who have children of preschool, primary and secondary age. [...] We have, all of us, 26 children.
Anne Corriveau, city councillor for the Pointe-de-Sainte-Foy district, does not really endorse this process, as she has many questions. Where are the public consultations? Where are the citizens? [...] I don't mind accommodating a handful of elected officials, but the city council is first and foremost a public body. And for me, a public body must have feedback with its citizens.
Alicia Despins, city councillor for the Vanier-Duberger district, says she is excited about the idea of work-life balance. I say yes to the drop-in centre. [I say yes to the efforts to facilitate these work-family balance measures that bring in new people who didn't think they could do this work as elected officials.
However, she is not convinced of the effect of the schedule change on citizens. Ms. Despins said that it could upset many people. I hope that all this hustle and bustle of people will have been worth it. I still need to convince people of that.
She hopes that this pilot project will be only the beginning for the implementation of effective measures for reconciliation.
Source: ici.radio-canada.ca
---