Belgium/Flood control: Tubize, the example to follow?
In Tubize, some inhabitants found their feet in the water this summer. But there were far fewer of them than in 2010! That year, the town experienced huge floods. The city center was completely under water: 1500 homes were affected. Images that remain engraved in the memory of many inhabitants.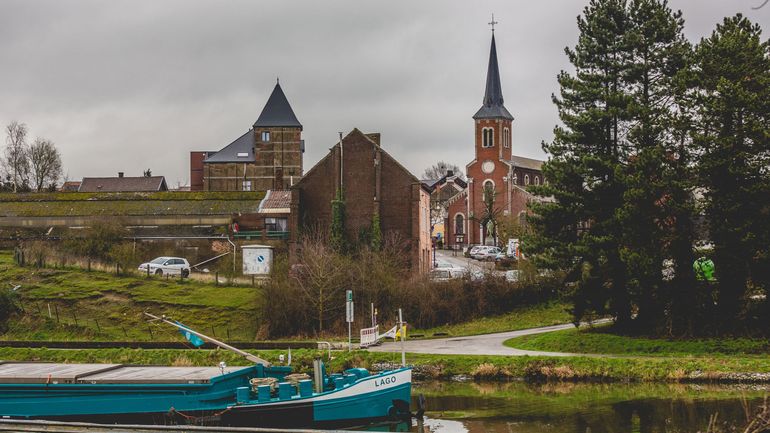 Those who did not live through the tragedy can realize the record level of the floods thanks to commemorative plaques installed in several places in the streets under water at the time. A level far from being reached this summer 2020. It must be said that, since 2010, the local authorities have invested and made the fight against flooding a priority.Tubize has created a specific aldermanic office to deal with the issue, a first at the time in Belgium.One of its missions was to draw up a flood risk prevention plan.
"The territory of the municipality was scanned to identify the black spots," explains Pierre Anthoine, who holds the post of alderman for flood control. "The objective was to prevent water from reaching the streets of Tubize. There is no miracle cure, each point is unique. There are places where we made temporary immersion zones, others where we made a flood extension zone. Sometimes you just need to reprofile a stream, so that the water drains more easily and avoids clogs generated by unstable banks."
In addition, the city has also invested in smaller equipment: booms, sandbags, hydro-cleaners. In total, more than 3 million euros have been spent on flood control.
The importance of prevention
At the urban level too, a code of good conduct has been designed. This document includes a series of tips or obligations for prospective builders.
"We must capture the water and integrate it where it falls," says Sabine Desmedt, the alderman for urban planning and land use. "To achieve this, we require anyone who builds a home to install a minimum 5,000-liter tank that can collect all rainwater to avoid going directly into the public sewer system. For an urbanization permit (creation of a subdivision), we impose a storm water basin whose capacity is calculated according to the number of dwellings and the surface area of the roads created."
Elements that together have made it possible to improve the situation. In Tubize, it is said: small streams make big rivers.
Source: www.rtbf.be
---