Belgium/Navy makes eyes at young people
The navy intends to recruit more than 200 sailors this year. To attract new recruits, the defence organised a "job-day" this weekend in Marchienne-au-Pont.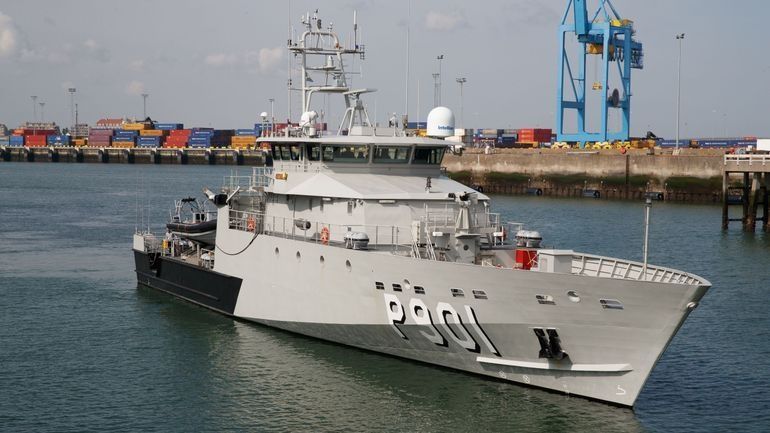 "In 21 years of career, I have been around the world four times".
With their kepi on their heads, impeccable white shirts and perfectly polished shoes, the ambassadors of the Navy look good in the town house of Marchienne-au-Pont: "It's class," admires Luca. This young man has come to get some information about a career in the navy:"What interests me is adventure. Besides, I love the sea!"
When it comes to adventure, the navy is a great place to be! William assures us: "In my 21-year career, I've been around the world four times!"This sailor has fought drug cartels in South America, he has participated in missions to fight against pirates in the Indian Ocean, he has saved migrants in the Mediterranean. "It's been very hard, especially seeing the number of women and children in the boats."
Many young recruits are leaving quickly
The Navy is looking to hire 200 people this year. The profiles are wide-ranging: it goes from officer to cook. Despite the promise of adventure, the navy (and the army in general) has difficulty keeping its young recruits: "This problem is known by the Defence," explains Warrant Officer Perceval. "It makes it a point of honour to reduce this rate."
The big mute is not very talkative on this subject. It must be said that being a sailor is a very demanding job: when you leave it is often for several months: "I celebrated my 15th wedding anniversary with my wife, which is quite rare for a sailor," William admits.
The basic salary for a sailor is a little over €1700 per month.
Source: www.rtbf.be
---