France/Partnership so that "parents and children know where to turn".
A new departmental plan for family services has just been signed by the State, the Department, the association of mayors, the Family Allowance Fund and the Mutuelle sociale agricole. A broadened plan that supports families and young people from 0 to 25 years old.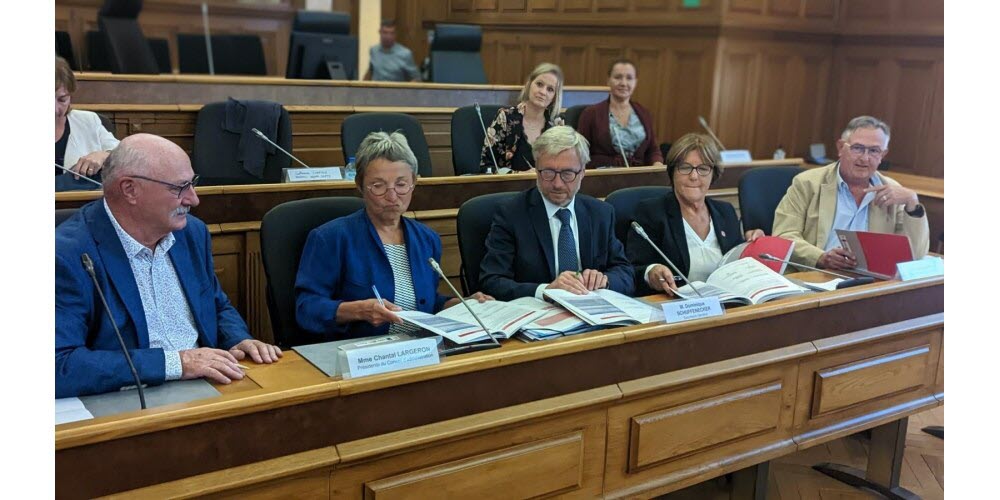 The signing of the new Schéma départemental des services aux familles consolidates provisions that already existed. Dominique Schuffenecker, secretary general of the prefecture, explained: "This plan, valid until 2025, merges with other provisions concerning social life and thus reinforces the effectiveness of actions in the direction of family services. It is built within the framework of a participative approach, with the collaboration of many institutional, professional and associative actors".
The aim of the various partners is to "respond to the needs of the population in a department with a high poverty rate". The interest is also to bring answers adapted to the families and to the different territories, while respecting the equity of the territories.
Hence the interest of the presence of the association of mayors in this new system. "We are delighted with this consultation process. The town halls are the best placed to respond to and take an interest in these issues and the coherence of actions," emphasized Hervé Reynaud, president of the association.
A high poverty rate in the Loire
Four themes have been integrated to open up these provisions to a wider population of 0 to 25 year olds: early childhood, youth, parenthood and social life animation. Nicole Bruel, vice-president of the Department, recalled: "We must give the same opportunity to all children and all parents to access the same services. We must therefore identify them as early as possible, even before birth. The municipalities are a plus in this respect. We already offer an action, the "Thousand first days of the child", which allows us to set up tools to accompany children and parents, and to follow up all the necessary appointments".
She continued: "We are also putting in place significant support for the professional skills of our agents, so that they are able to properly accompany and answer the questions of this vulnerable public, even more so after the Covid crisis.
The president of the Caisse d'allocations familiales (93,400 families and 48,000 children under the age of 6 accompanied) and the president of the Mutualité sociale agricole (2,500 families and more than 1,000 accompanied children) insisted on "this new essential scheme. We can see the damage caused when a family does not function well. We must think, act together and dare to innovate. Above all, we must make these populations aware of all these provisions. We must be visible and readable, so that they know where to turn.
Source: www.leprogres.fr
---