France/In Montreuil-Juigné, police officers share their passion(s) with young people
Through an initiative that began in the early 2000s in Montreuil-Juigné, near Angers, young people who are members of the youth center and the leisure center can take part in activities with associations, institutions and municipal services such as the municipal police.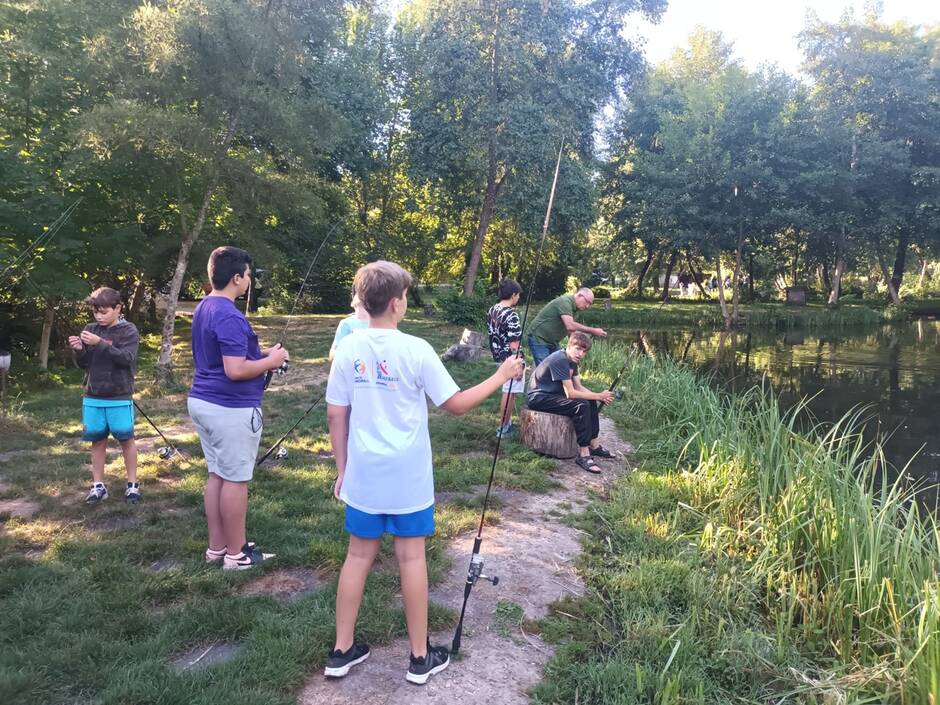 In Montreuil-Juigné (Maine-et-Loire), for its two entities (youth space and leisure center), the association for children and young people has partnership agreements with local associations, institutions such as the secondary school or certain municipal services such as the residents' centre, the library or even the municipal police, recalls Jérémy Foulfoin, the youth coordinator.
The municipal police, the youth workers and the young members are all aware of the merits of this initiative, which was created in the early 2000s.
This partnership is important for several reasons. Among other things, it allows us to exchange with young people and to pass on messages," confirms Jean-François Leflaec, head of the municipal police. We are not here to talk about our job but to pass on our knowledge in various activities: sports, making prehistoric weapons or initiation to trout fishing. It is a work of proximity allowing to better know and understand the young people. "
Jeremy, the facilitator, sees this as an opportunity for the teens to get to know the city police in ways other than in uniform. "It's an exchange that demonstrates the accessibility of men we only know in uniform," he elaborates. Through the trout fishing game, they discovered casting. 52 trout were caught. Then, the trout, prepared and filleted by Jean-François Leflaec, were tasted by the participants in a family meal. It's a win-win situation!
For their part, the young people appreciated this animation. It is much more than an activity. It's the discovery of people with whom you can talk about everything," they say, with one voice. Under the dress, there are men who also have hobbies and who can pass them on thanks to this initiative. It is a project that must be kept."
Source: www.ouest-france.fr
---