France/ The commune of Orée d'Anjou commits to ponds and their biodiversity
The Syndicat mixte de bassins Èvre (SMiB) is undertaking its first action in partnership with the commune at the Baudouinière pond in Liré (Maine-et-Loire).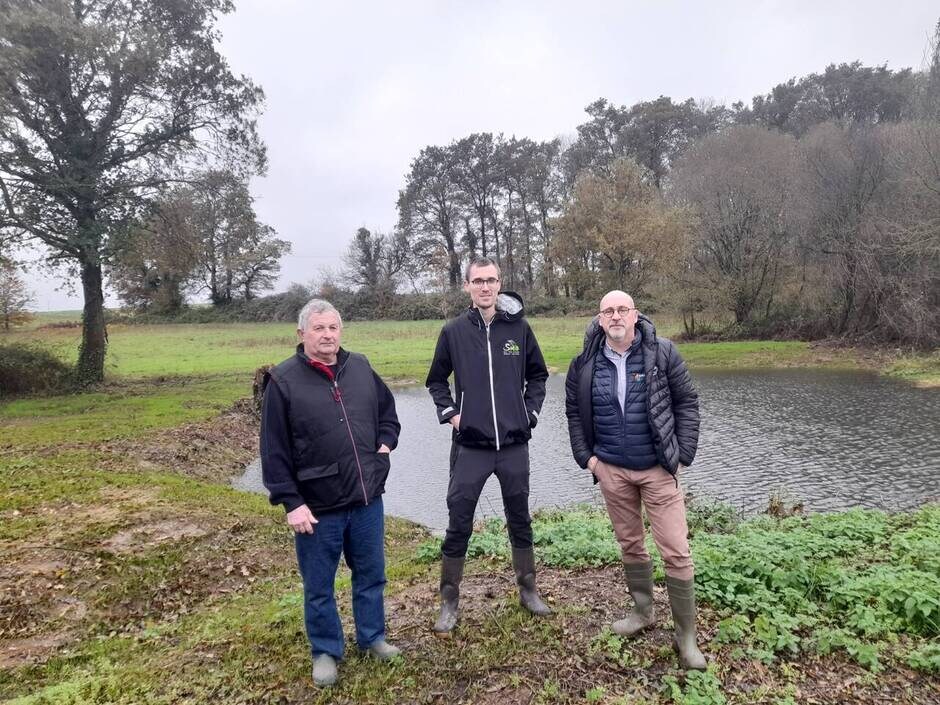 The Syndicat mixte de Bassins Èvre-Thau-St Denis-Robinets-Haie d'Alot (SMiB) is a local authority working to restore the quality of water and aquatic environments. Since 2021, the SMiB's elected representatives have decided to launch a program to restore ponds in the territory. This work has various objectives: to improve water quality, promote biodiversity and raise public awareness of the need to preserve aquatic environments.
By 2023, SMiB has identified twelve ponds to be restored throughout the region. Prior to this work, a Declaration of General Interest (DIG) was submitted to the prefecture and the local authorities.and agreements have been signed with the various local residents concerned.
"In Orée-d'Anjou, a territorial water contract between the funding bodies (Région, Département, Agence de l'eau Loire Bretagne) and SMiB is due to start in 2024, with the aim of protecting the quality and quantity of the water.water quality and quantity, which will enable us to continue this type of action", explains Guillaume Brodin, river technician at SMiB.
Two ponds at Orée-d'Anjou
Among the twelve ponds selected for 2023, SMiB has restored a communal pond in Liré, at a place called La Baudouinière, in collaboration with the commune of Orée-d'Anjou. The work involved reopening the environment and draining the pond, to enable the development of suitable flora and fauna. The work, costing €1,600, was financed by the département and the SMiB. A private pond was also restored in Saint-Laurent-des-Autels.
"It's a village pond, like many in the region. It was used to water cattle and the garden. We proceeded to reopen the environment by clearing away the undergrowth, then by having the Gouleau company clean up the silt around the perimeter to enable the various species to regain their habitat. There were a lot of frogs," explains Michel Pageau.
Protecting wildlife
This work has multiple objectives: to improve water quality and the buffer role of the ponds, to encourage biodiversity (odonates, amphibians, flora, etc.) and to raise public awareness of the need to preserve aquatic environments. The association Etude des Equilibres Naturels (Eden) has been commissioned to survey the flora and fauna present.
SMiB is available to help anyone interested in a pond restoration project.
Source: www.ouest-france.fr/
---