France/Twinning. School exchanges are back on track
OF GERMAN SCHOOLCHILDREN AT THE TOWN HALL. 2023, the year of the fiftieth anniversary of the twinning between the cities of Condom and Grünberg, is also the year that revives the tradition of school exchanges.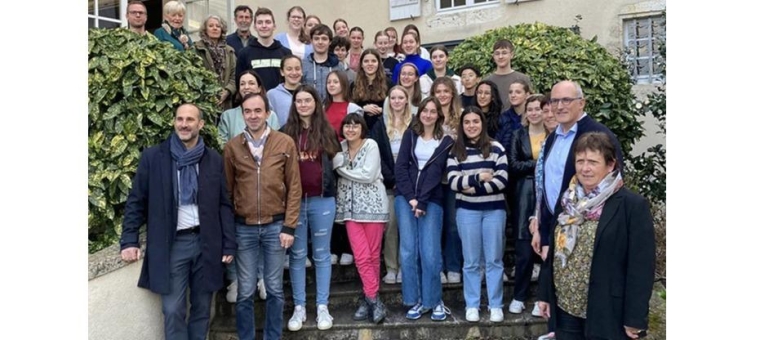 Since the beginning of the week, 13 students from Grünberg, accompanied by their French teachers, have been visiting the city and its surroundings as part of a linguistic and cultural exchange with 13 students from St Exupéry College.
On Friday evening, March 24, they made a short stop at the Condom town hall where they were received by the mayor Jean-François Rousse and some elected officials, an opportunity for the town's mayor to express himself in the language of Goethe!
This week of exchanges and this reception only strengthens the Franco-German fraternity which has already existed for 50 years.
The return match is scheduled to take place in Grünberg from June 30 to July 5, 2023, when the schoolchildren from Condom will visit their German counterparts.
Source: lejournaldugers.fr
---