Canada/297 million to Saskatchewan municipalities for fiscal year 2023-2024
The Saskatchewan government announced a record $297 million investment in the Municipal Revenue Sharing Program for the 2023-2024 fiscal year in Saskatoon on Wednesday.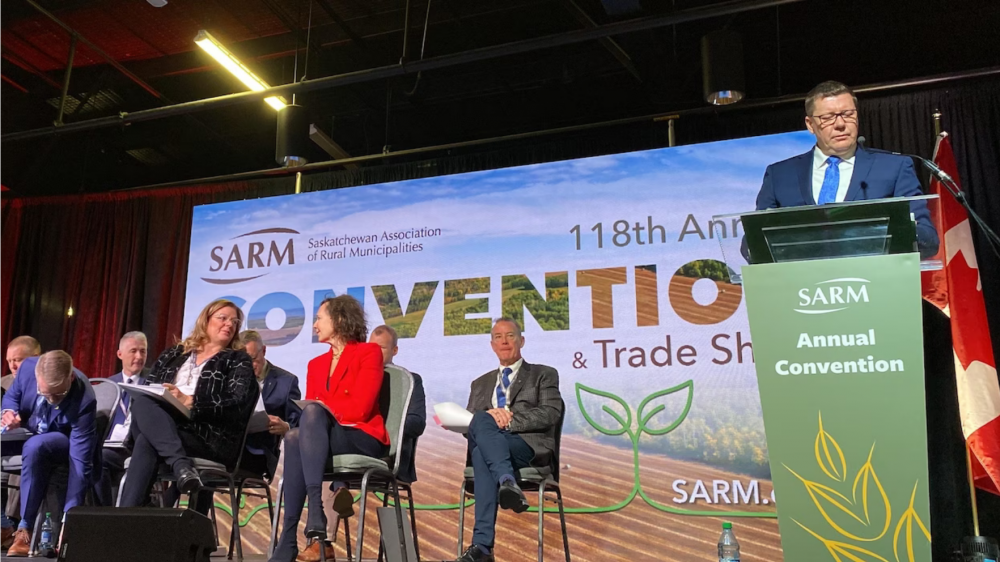 The announcement was made by Premier Scott Moe at the 118th annual conference of the Saskatchewan Association of Rural Municipalities (SARM).
According to the government, this total provincial funding for the Municipal Revenue Sharing Program for 2023-2024 represents a 13 per cent increase over the current fiscal year and a 134 per cent increase over the 2007-08 fiscal year.
Saskatchewan's Municipal Revenue Sharing Program is the best in the country and, as a predictable source of funding, it helps municipal governments support and plan for local priorities in their communities," said Scott Moe.
He says this new record provincial investment will benefit rural and urban communities and keep [the] province strong.
The government says the province's previous record investment was $278 million in 2020-2021.
The average funding for the program over the past five years has been more than $261 million, according to the province.
The province funds the program by providing municipalities with a share of provincial tax revenues. Three-quarters of a percentage point is redistributed to municipalities.
The government has indicated that the Targeted Sector Support Initiative will again receive $1.5 million of the total. This initiative, which is co-managed by the provincial government and municipal partners, invests in projects that the government believes advance common priority areas such as good governance, regional planning and community collaboration.
While the Opposition applauds the initiative, they feel the funding is not enough. Saskatchewan New Democratic Party (NDP) leader Carla Beck is calling for a provincial tax exemption on infrastructure construction expenditures.
This municipal revenue sharing is important, but there is still a need for municipalities to get relief especially for infrastructure costs," she said.
One of the things we're calling for is the removal of the provincial tax on construction labour. It adds to the rising cost of construction that municipalities are facing," said Carla Beck.
With this announcement, almost $4 billion in provincial funding will have been allocated to support Saskatchewan municipalities through the municipal revenue sharing program since 2007-08, the government says.
The Saskatchewan Association of Rural Municipalities (SARM) annual conference began Tuesday in Saskatoon and will conclude Thursday. In total, a dozen resolutions are expected to be discussed at the conference.
Source: ici.radio-canada.ca
---