Cameroon: Orange and Minproff join forces to support women in the digital sector
The agreement to this effect was signed on February 1, 2023 between Patrick Benon, Chairman of the Board of Directors (PCA) of the Orange Cameroon Foundation and Marie-Thérèse Abena Ondoa, Minister for the Promotion of Women and the Family (Minproff).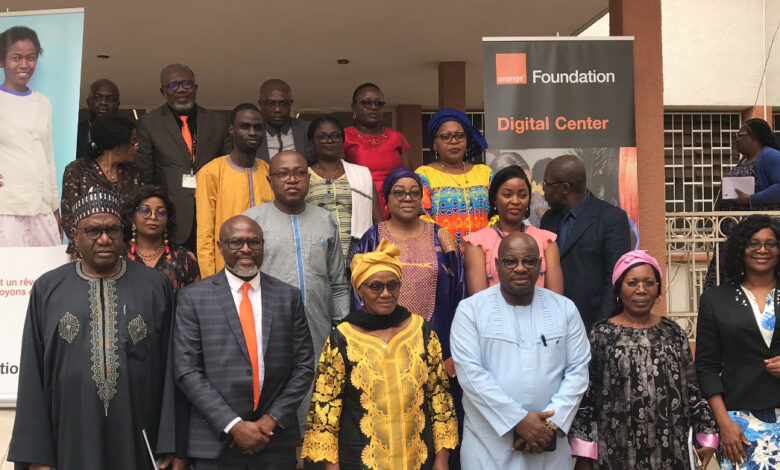 A partnership agreement now links the Orange Cameroon Foundation and the Ministry for the Promotion of Women and the Family (Minproff). The agreement initialled on February 1st is part of "the continuation of the initiative 'Digital Houses' which are located in the centers for the promotion of women and the family. The idea is to teach young girls who are going to learn a trade in these structures to be financially independent. Economic empowerment now goes through digitalization and Orange Cameroon has come to us to assist us to enable these women to take charge and create their own businesses," said Marie-Thérèse Abena Ondoa in her speech.
In detail, it is to promote the social and professional integration of women by providing them with training that familiarizes them with digital tools and basic software. This is made possible by a progressive and benevolent accompaniment that can initiate or perfect them in office automation and management. In addition to this, some women will consolidate their basic knowledge, discover the use of a computer or a tablet, and others will learn how to write a CV (Curriculum Vitae) and a cover letter. And because the partnership is not insignificant, Patrick Benon says that "women are the foundation of the family and clearly for the country to develop in a balanced way, women must be trained. We will continue to support girls and women to be more autonomous through the use of information and communication technologies.
As a reminder, the Digital Homes Program has existed since 2017. More than 20 digital houses are deployed in the country. In addition, it has trained more than 4,000 women beneficiaries in them and disbursed over 390 million CFA francs to date.
Source: ecomatin.net
---