Togo: "Moi jeu tri" and AFD partner to recover waste for over 1.2 million euros
In Togo, the association "Moi Jeu Tri", led by the entrepreneur Edem d'Almeida, specialized in waste recovery, and the French Development Agency (AFD), join forces to recover solar and electronic waste in the world.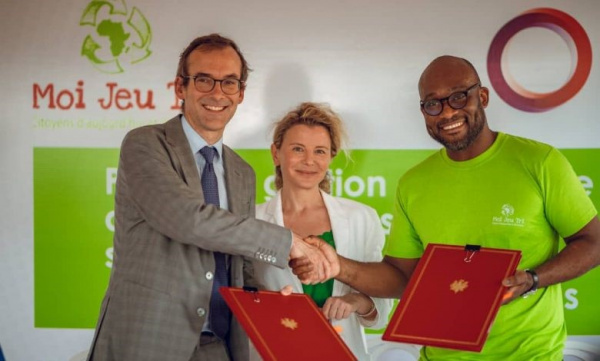 A 3-year grant agreement for 1,125,000 euros was signed on Tuesday, January 31, 2023 in Lomé between the two actors, in the presence of Togolese diplomatic representatives and representatives of various international organizations.
According to Edem d'Almeida, Managing Director of Africa Global Recycling (AGR) and founding president of Moi Jeu Tri, this agreement "marks an important step in a process that began nearly a year ago.This was following the launch of a call for projects by AFD called FISONG on the theme: "Social and inclusive entrepreneurship, vector of solutions for waste prevention and management.
"This very selective process has led to the selection of 02 projects in the world including ours ", the social entrepreneur was pleased.
This collaboration, it is indicated, is in line with the ambitions of Moi Jeu Tri, which are in particular to establish an end-of-life management channel for solar and electronic waste in Togo. An ambition whose cost is estimated at 1.3 million euros, in order to structure the channels of recovery and reconditioning of waste.
In Togo, this new partnership is positioned among the current initiatives for the sustainable and profitable management of solar and electronic waste.
Eventually, the two actors want via this agreement, create 132 jobs and recover more than 1000 tons of waste.
Source: www.togofirst.com
---