France/The year will be rich in the twinning committee Moëlan-Lindenfels
The Moëlan-Lindenfels twinning committee took stock of three years disrupted by the health crisis during its general assembly held on Friday, December 2, 2022, at the MLC. 2023 should be finally a clearing in the fog.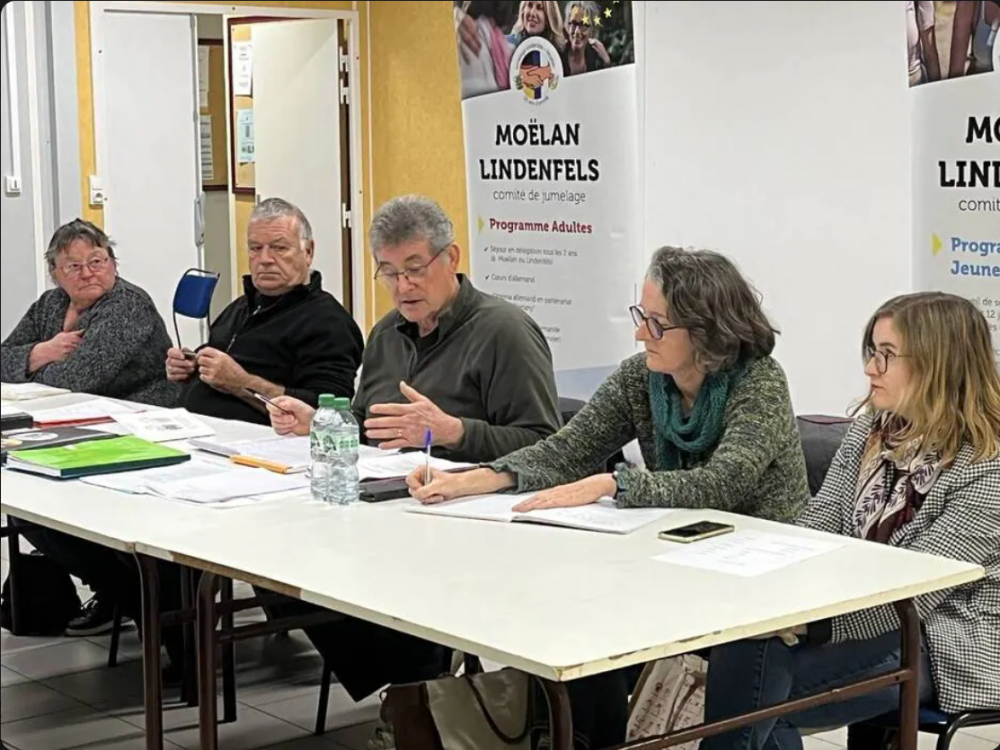 On Friday, December 2, 2022, Marc Le Doze, the president of the Moëlan-Lindenfels twinning committee reminded, during the general assembly, that if the adult delegations could not take place, the youth trip could be organized this year.that if the adult delegations could not take place, the youth trip could be organized this year. However, the committee members regret the attitude of some young people and the lack of involvement of some parents. We are all volunteers and the only committee in the region to offer youth exchanges outside the school setting. It is important that everyone realizes the work done by the members.
Activities planned
On January 22, the committee will celebrate the 60th anniversary of the Elysée Treaty and the 60th anniversary of the Franco-German Youth Office, without which none of this would exist. A day at the Ellipse will be proposed.
In addition, the committee would like to set up "Stammtisch" evenings or afternoons, in order to bring together Moëlanais and German-speaking neighbors for a convivial time of discussion in this language.
Trips
The youth trip will take place at Easter, from April 13 to 23, and the young Germans will be welcomed in Moëlan from July 22 to August1. The official delegation to Lindenfels is planned for May 18 to 21, with travel by bus and accommodation in families. Registrations are open.
The city of Lindenfels will celebrate this year the 900th anniversary of its creation and for the occasion, the firemen of Lindenfels have sent to those of Moëlan firefighters an invitation to come and celebrate the event with them and the firefighters of Pavlowicsky, a Polish town that is also twinned with Lindenfels.
Involving adults and elected officials
The committee will try to reactivate the exchanges between the associations of the two cities. As the youth twinning was working well, we probably neglected the adults a little bit, but there is a lot to do.
For that, we need visibility, and if the twinning is animated by an association of volunteers, it is nevertheless the town hall which has made the twinning official: We therefore expect much more involvement of elected officials towards the twinning by responding positively to our requests, such as the provision of a room, a permanent page in the municipal magazine, a presence at the forum where the young people are therefore among the sports associations and regular exchanges with our twin cities.
Source: www.ouest-france.fr/
---