Switzerland/Support for independent bookshops and cinemas: measures adapted for the Upper Valais
Following the reactions to the support measures for cinemas and the book chain, a solution has been found to support authors from the Upper Valais. The spectators of paid screenings in the cinemas of Brig, Visp or Zermatt will be offered a book.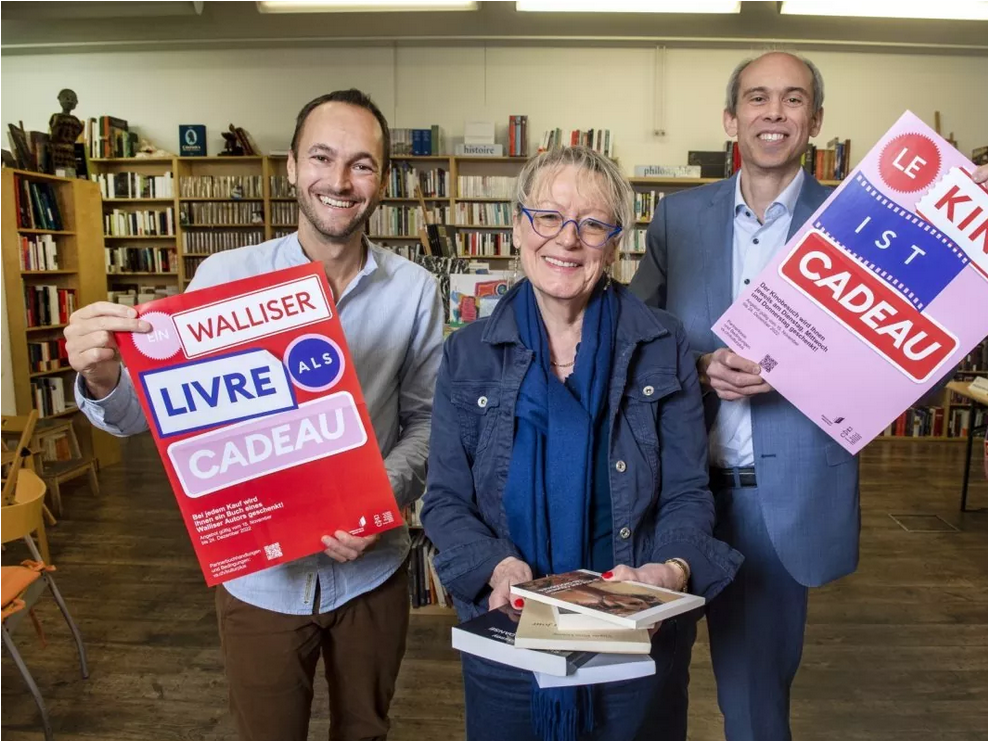 New episode for the cultural soap opera of this end of the year. Summary of the previous ones, if you missed the beginning. On November 14, the canton wished to launch a support action for the cultural sectors most affected by the consequences of the pandemic. It offered a total of one million francs rescued from federal support to cinemas, with free screenings three days a week (Tuesdays, Wednesdays and Thursdays), to the book chain, with a book by a Valaisan author offered if you buy it in a bookshop.The book chain, with a free book by a Valaisan author when purchased in an independent Valaisan bookshop, member of the Livresuisse association or with its head office in Valais, and the visual arts, with more resources allocated to the art libraries of Valaisan towns.
The boss of Payot reacted strongly, especially to the fact that the bookstores in the Upper Valais, owned by the Zurich-based Orell Füssli/Thalia group, benefited from the measures, unlike the French-language chain. The canton then suspended the measure in the Upper Valais, while studying alternative measures. Recently, the canton appealed to the State Council, saying it was ready to go to the cantonal court if the support for bookstores in Upper Valais was confirmed.
Special screenings
This Friday, the Department of Culture announced its decision. As of December 5, anyone who goes to a paying movie in Brig, Visp or Zermatt, or who attends a performance in one of the two a performance in one of the two creative theaters in the Upper Valais, will receive a book by a Valaisan author. "The aim is to avoid excluding nearly a quarter of the canton's population from the offer", explains the Service de la culture. A device accompanied by cultural mediation actions to introduce the said authors to the public.
In addition, it has announced two special screenings on December 6 in Brig and December 20 in Sion, the first for the film "Combat de reines" in the presence of the director Nicolas Steiner, and the second for "Années 20", in the presence of the actress Noémie Schmidt.
Source: www.lenouvelliste.ch
---