Morocco/Casablanca: Launch of the project "Genious Medina" for the perpetuation of the craft heritage
Create more than 300 jobs in 3 years, within the old Medina of Casablanca. This is the objective of the Association Maroc Impact through its project "Genious Medina".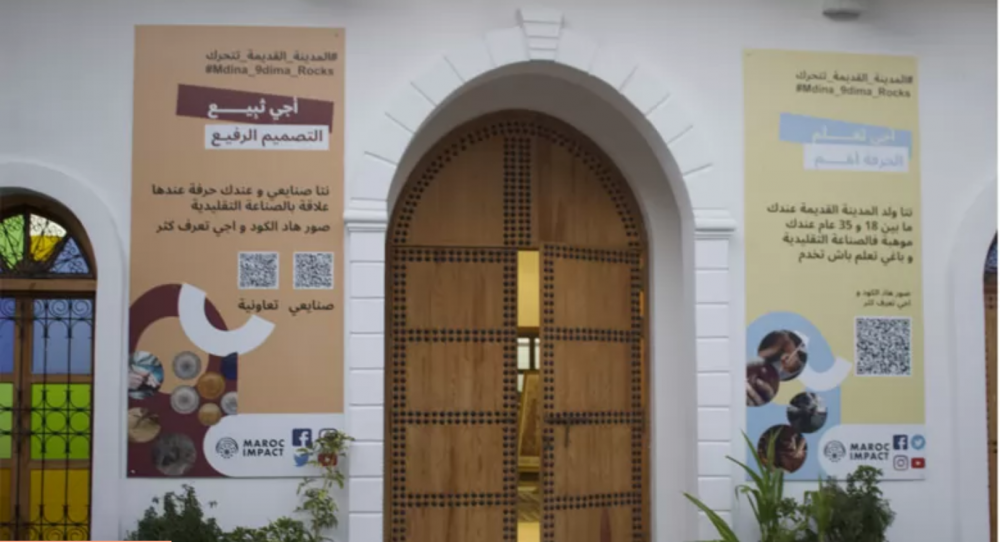 To do this, its instigators advocate an approach of reappropriation of tangible and intangible heritage and an effective contribution to the economy of sustainable hyper-proximity. Similarly, this project will benefit the artisans, young creators and cooperatives of the ancient city, with the objective of perpetuating and perpetuating this ancestral heritage through future generations, and this, according to an innovative process.
In concrete terms, the project involves the commissioning of two sites, Foundouks redeveloped, located in the old Medina and allowing, according to Maroc Impact, to activate an innovative and interconnected ecosystem. The first is a space for marketing and experiences called "Al Makane" and covering an area of 550 m², while the second site, "Muhub", is dedicated to training and business development.The second site, "Muhub", is dedicated to training and experimentation and covers an area of 650 sqm, in which a digital factory has been established. "This is a regeneration of the local and national craft fabric, in the sense that "Genious Medina" works to preventserver the precious intangible capital of Morocco to better transmit it to future generations of artisans and creators, "explains Morocco Impact. The same source indicates that the project has already begun its journey.
A rich and innovative program
This revolves around door-to-door meetings, 500 in number, with artisans, mostly young people and women in social reintegration, 100 individual meetings following ten open days, 170 local and national cooperatives referenced, 120 beneficiaries targeted in theMedina, 22 "Mâalem" who will take charge of the training of beneficiaries through the organization of master classes, 5 filiè5 cooperatives in the process of formalization, so that their members are banked and integrated into the formal economy.
We also learn that all the targeted people will benefit from a turnkey support on the entire value chain. "A project with a concrete and immediate social and economic impact, this project plans to reach financial autonomy after three years of activity. The generation of projects illustrated by "Genious Medina" can be modeled and can benefit from a spin-off system, and will enable public action to better direct its intervention, in order to do more with less, and especially more quickly," concludes Ghizlaine Maghnouj Elmanjra, President of Maroc Impact.
Based on an inclusive economy of hyper-proximity, Genious Medina is an aggregating, unifying and interdebased on an inclusive economy, Genious Medina is an aggregating, federating and interdependent ecosystem that serves the craft industry, its preservation, transmission, regeneration and posterity.
Source: lematin.ma
---