France/La Haye-Pesnel. The twinning committee prepares the coming of the Bavarians
On hiatus since 2019, due to a health crisis, the twinning with the city of Pöttmès in Bavaria (Germany) has resumed this summer with the trip to Germany of 113 Haylands.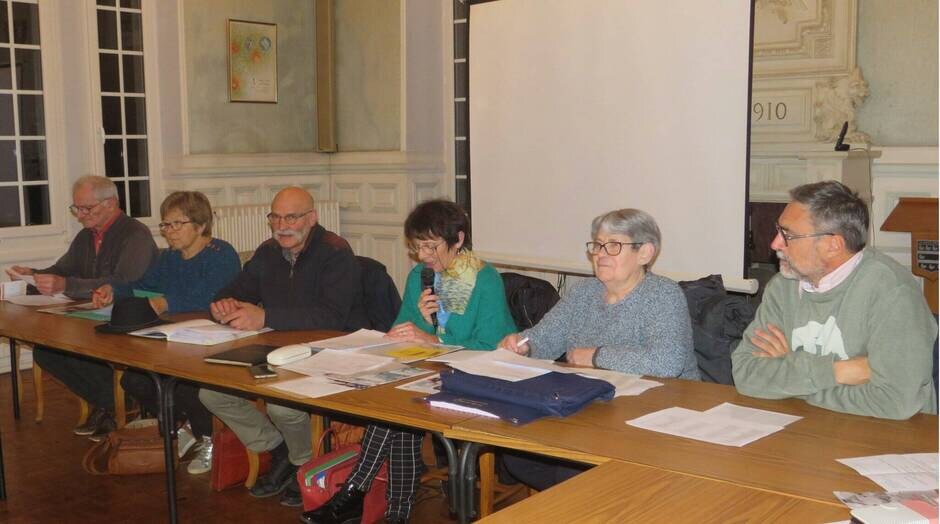 A stay during which were celebrated, with two years of delay, the 40 years of twinning. It was the first time that Birgit Heckl welcomed us as president of the Bavarian twinning committee", recalled Claire Legendre, president of the Hayland committee, during the general assembly on Monday evening. Claire Legendre, president of the Hayland committee, reminded us on Monday evening during the general assembly which gathered fifty participants.
The Germans will come to La Haye-Pesnel from Saturday 12th to Friday 18th August 2023 as part of the festivities of the 25th Flower Festival on the theme of Sports and Olympics. They have already told us that they would like to cross the Mont Saint-Michel to Tombelaine, to visit the Vire region and the lake.Vire region and the Dathée lake (Calvados) and to carry out visits and activities by the sea", announced Claire Legendre.
A field day and a twinning evening organized on Thursday evening will also punctuate their stay.
Marie-Thérèse Roussel and Danielle Lequoy are leaving the steering committee and are replaced by Guy Jeanne, Isabelle Jourdan and Anne-Marie Moreno. The sauerkraut evening will take place on Saturday, March 11, 2023.
Source: www.ouest-france.fr
---