Belgium/Floods of July 2021: 100th day of mobilization for the volunteer "Filip de Bruges
Sixteen months after the floods, the needs are still great for some victims. And Flemish volunteers continue to visit the Vesdre valley on weekends to bring them donations and a little comfort.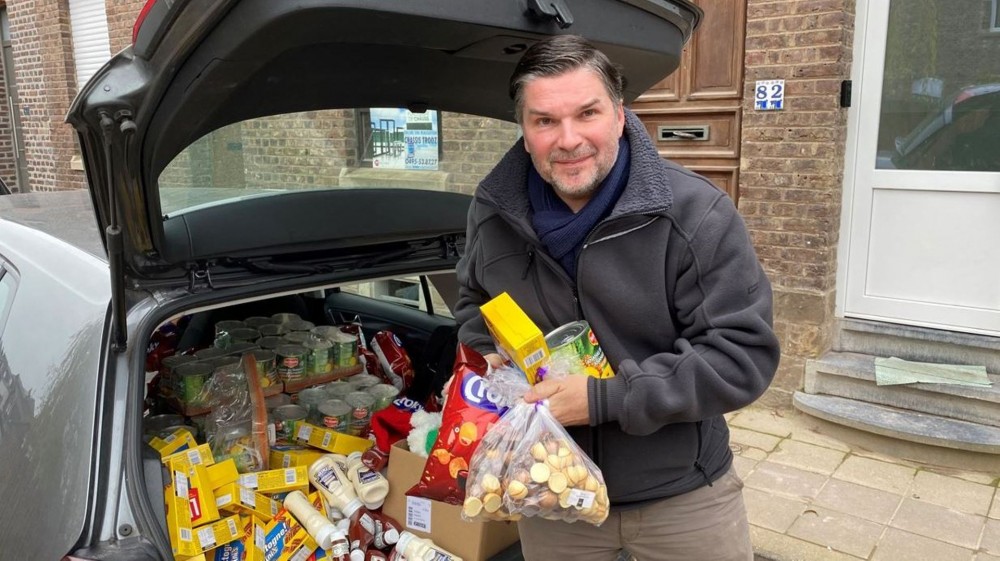 Among them, one of the best known, Filip Vanden Berghe. At 49 years of age, the one they call "Filip de Bruges" was even received by the King.
This Sunday, he visited the valley for the hundredth time. A symbolic 100th day. We followed him to the district of La Brouck, in Trooz, along the Vesdre river, where he arrived with a trunk full of donations.
Since the beginning, he is there
"Since the beginning, he is there" testifies Lola, a victim of La Brouck-Cité. "Whether it is to bring us things, talk to us, cheer us up. It's really something we need."
Vicenzo lives a few houses down: "It's nice that there are still people thinking about us after a year and a half," he acknowledges. "Because there are some who are still nowhere."
My driving force is to give a little comfort
"This afternoon, I'm going to make 85 more addresses in Chênée," explains Filip. "It started on July 24, 2021. And at that time, I never thought I would make it to 100 full days. They've become friends. There's an affinity. Above all, I feel that they have been abandoned by the authorities and the authorities. The human warmth that I have felt over the last 16 months with the victims is immense. My driving force is to give people a little comfort."
Source: www.rtbf.be
---