France/Twinning committee Millau-Plopeni turns the spotlight on Romania
A few days before the national holiday of Romania, the Millau Plopeni twinning committee launches "Les Rencontres roumaines", a series of meetings to discover the Romanian culture through an exhibition at the Old Mill and on the big screen in partnership with the Millau cinema.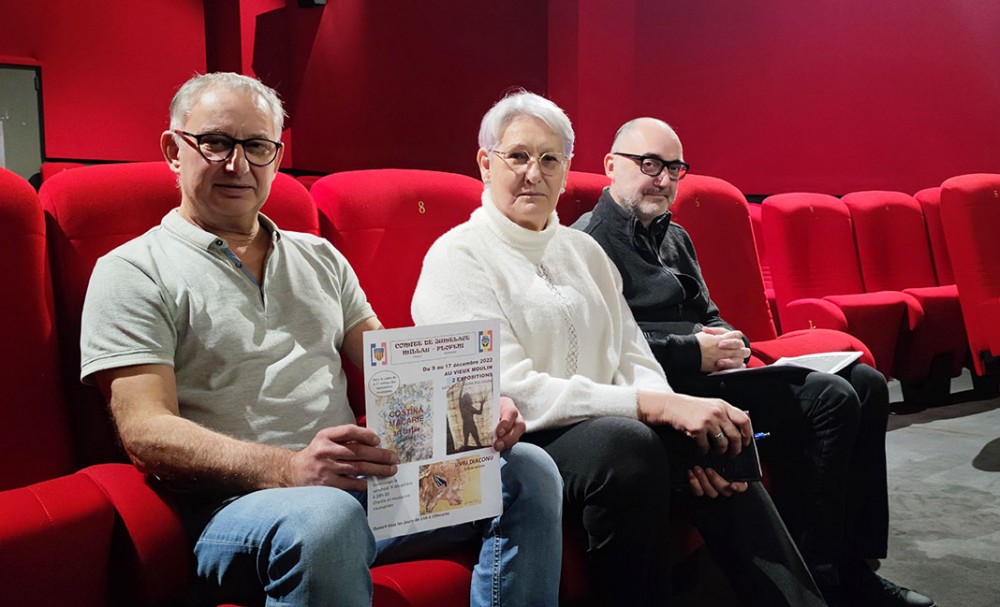 It is a festive evening that was initially planned by the organizers of the 5th edition of the Romanian Meetings. Unfortunately, for organizational reasons, this musical and gourmet event will not take place. Fortunately, chance and current events have done things well.
These last years, in spite of a small national production which has difficulty in being exported for historical, political and economic reasons, the new wave of the Romanian cinema takes the amplitude and several films were released in the international theaters. The Millau Plopéni twinning committee has therefore logically decided to turn to the seventh art and to propose to the Millavian public three films, including a documentary and an official selection at the Cannes Film Festival.
The opportunity for Patrick Bringer, the president of the twinning committee to " adapt and offer to the spectators recent and quality films ". This is a chance that the director of the cinema would not have wanted to miss, as he says he is " very interested in these partnerships, as it is already the case with the local film clubs (MJC) and with the twinning committees. "
On the program for this edition, " R.M.N " by Cristian Mungiu, " Daedalus " by Bogdan George Apetri and a documentary film byAna Dumitrescu, "Licu " released in 2017 with the presence of Sebastien Cheval, producer and distributor of the company BarProd the evening of the screening.
This big screen programming will be complemented by a four-handed exhibition at the Vieux Moulin by Costina Macarie, a Romanian-born artist who has settled in France in Octon, offering an exploration of textiles that she marries with her adopted red earth. Alongside her, the works of Liviu Diaconu , an artist with a degree in fine arts from Cluj in Romania, sculptor and painter residing in Millau since 2014.
The program
"RMN" is the Romanian acronym for MRI (magnetic resonance imaging). Programmed in national release, it is one of the great films of the year. After "4 Months, 3 Weeks, 2 Days" (Palme d'Or), the Romanian filmmaker returns with a resolutely social and political film. Cristian Mungiu X-rays Romanian society in the heart of a remote village in Transylvania (November 24-26)
Source: www.millavois.com
---