DRC/Maniema: Caritas-Development Supports Rice-Fish Farming Project in Kasongo Territory
Caritas-Development's support is part of the reduction of deforestation and the development of lowland areas.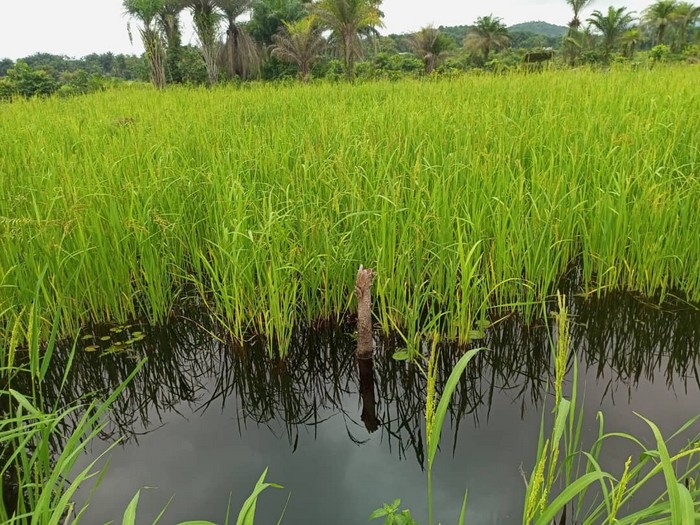 Caritas-Development Kindu is committed to the promotion of rice-fish farming. One hundred and thirty-six fish farming households have already benefited from this project. These households have sown the Nerica 4 variety, on one hundred and thirty-seven hectares, in the territory of Kasongo, Basongo 1 chiefdom, Tchaba grouping, in the villages of Kieshi, Samba, Nvunai, Kiloba, ...
Caritas-Development Kindu supports the beneficiary households by providing them with fish fry and capacity building. According to the supervisor of the food security program at Caritas-Développement Kindu, engineer Jean-Pierre Bilongo, with rice-fish farming, there is a double production: fish and rice. Other advantages are the reduction of the cost of fish food, and the sedentary lifestyle.
These fields, he added, are for individual fish farming households. The total area of their fields is one hundred and thirty-seven hectares. This culture participates in the fight against deforestation because it is sown all year round and trees are not cut in the area where this culture is practiced.
Source: www.adiac-congo.com/
---