France/Segré-en-Anjou Bleu. The young people renewed with twinning
The exchange was to take place in 2020. It was not until 2022 that this new meeting took place, and it was Noyant's turn to host. They are between 13 and 17 years old: nineteen Germans from Süpplingen and eight Hungarians from Dudar were welcomed by eight French people from Noyant or its surroundings. All these young people and their companions were installed at the Saint-Blaise campsite.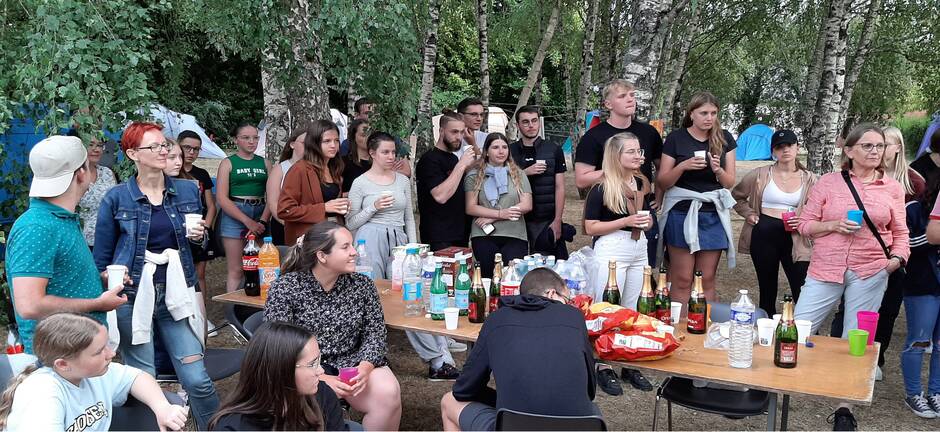 If the breakfasts were served on the spot, the meals were taken in the municipal hall, brought by a caterer. The goal was obviously to get to know each other and to try to communicate in French, German or English, Magyar being more complicated.
During their stay, from July 20 to 26. They visited an educational farm, played swin golf, went to Atoll and the Lac de Maine, visited Terra Botanica, or spent a day in Guérande and in the salt marshes.
The French parents and the board of directors of the twinning committee spent a convivial evening in their company. To note the presence, among the accompanying persons, of the mayor of Süpplingen Harald Schulze and his wife Kerstin, president of the German twinning committee.
A young Hungarian girl stayed to perfect her French and will be hosted by different families. In 2023, this exchange will take place in Germany, then in Hungary in 2024. Priority will be given to this year's participants.
Source: www.ouest-france.fr
---