Canada/Sustainable development: after the strategic plan, here is the action plan
The University of Montreal is presenting this week a series of targets and actions to accompany its sustainable development strategy until 2023.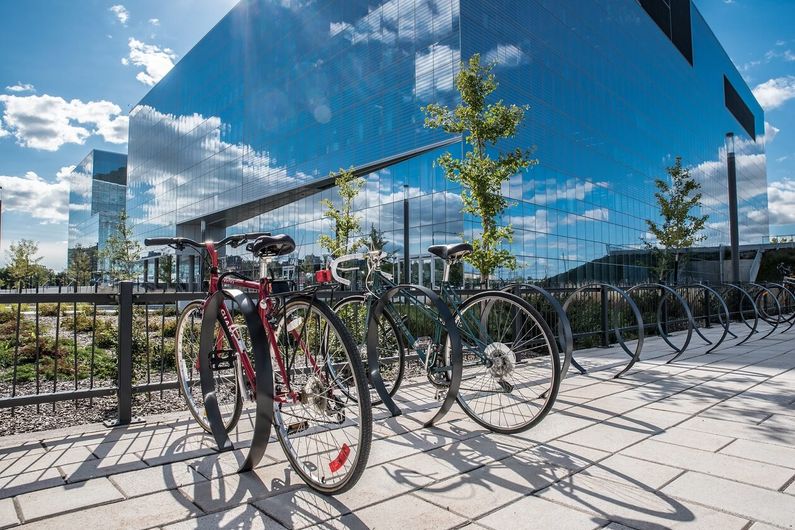 Last year, the Sustainable Development Unit (SDU) presented a 2021-2023 strategic plan aimed at upgrading operational and decision-making processes with respect to sustainable development. The action plan is the complement to this plan and presents very concrete steps to be followed to enable UdeM to diagnose its situation and set the first targets for 2023. "This short-term action plan is an important benchmark. First and foremost, we need to establish the starting line so that we can eventually understand our progress in terms of the array of projects that contribute to sustainable development at UdeM," says Ronald Jean-Gilles, director of the UDD.
"At the Sustainable Development Unit, our job is to bring the UdeM community together around the sustainable development plan. We strive to support the student community and accompany the units to implement our socio-ecological transition," he continued.
The action plan addresses nine strategic themes: real estate, mobility, biodiversity, the fight against climate change, procurement, food, training and research, social commitment and the integration of sustainable development principles.
Of the 46 actions presented, all accompanied by indicators and means of implementation, a dozen are considered priorities. Thirteen additional actions go "beyond the plan" and therefore set the table for the future. In the fight against climate change, the preferred action is to establish a global greenhouse gas (GHG) reduction plan to lead UdeM towards carbon neutrality in 2040. Then, in terms of sustainable mobility, reducing the carbon footprint of business travel is prioritized. "This is the thing we hear about most often when we present the action plan," says Ronald Jean-Gilles. We have a series of initiatives in our sights to measure our GHG emissions and encourage good habits, and UDD is working on a comprehensive greenhouse gas reduction plan and a decision support tool for business travel."
Also worth mentioning are composting and sustainable food - high-profile student priorities in this plan. "Among other things, we're going to increase the proportion of Quebec foods and plant-based meals. We will add composting collection points in new buildings and areas by the start of the school year. We will also identify new urban agriculture sites at the University," says Ronald Jean-Gilles. In fact, solutions rooted in nature and the addition of protected spaces on the mountain to promote biodiversity will be part of the sustainable development paraphernalia at UdeM in the coming years. "The action plan presented today allows us to take further steps towards sustainable change in university life. The road will be long, but it will be marked by success," he concludes.
To learn about all the actions of the Transition to Sustainable Campuses plan, visit umontreal.ca/transition. To dive into the heart of sustainable action at UdeM, visit theSustainable Development Unit.
Source: news.umontreal.ca
---