Canada/The City of Sorel-Tracy continues to animate its neighbourhoods
With its outdoor shows Mon quartier sur scène on Mondays and La grande scène on Wednesdays during the summer, from June 27 to August 17, the City of Sorel-Tracy's Service des loisirs continues its tradition of animating the four corners of the municipality.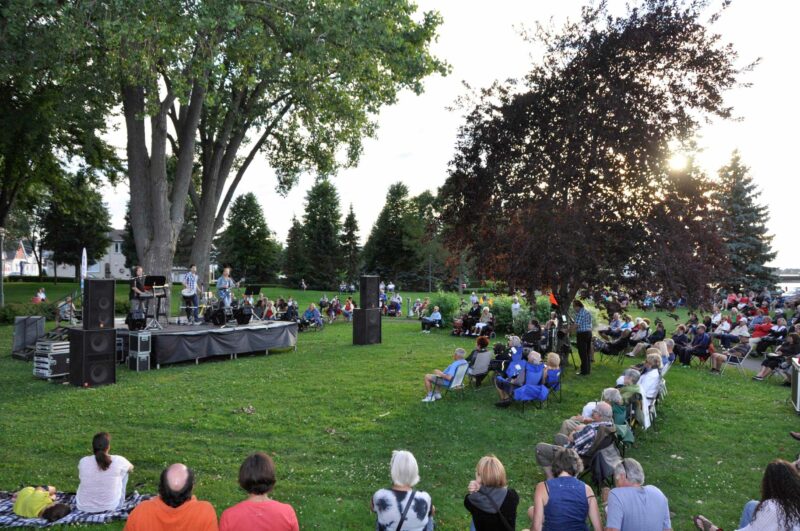 "Without counting the pandemic, we reach an average of 150 people on Mondays in the neighbourhoods and 300 people on Wednesdays on the big stages. We have regulars who go from park to park, but also people from the neighbourhood who come together," says Julie Gauthier-Lafond, the City's cultural development manager.
A new feature this year: some musical evenings will be preceded by a happy hour in a relaxed atmosphere that will allow neighbors to socialize thanks to the presence of the Vagabond vehicle.
Once again this summer, the artists chosen (see table) are mostly from the Sorel-Tracy region, but also from outside. "The goal is to play our artists, but also to discover others. The objective is to make culture accessible to citizens," says Ms. Gauthier-Lafond.
Animated gardens
Among the other outdoor shows to look out for, the Jardins animés are back behind the Maison des gouverneurs on Saturday mornings, from July 16 to August 13.
Les Pères Pétu (July 16, 11 a.m.), Kaléïdoscope (July 23, 10 a.m., 10:45 a.m. and 11:30 a.m.), Axiome (July 30, 11 a.m.), Concert: A Magical World (August 6, 10:30 a.m.) and Claudelle (August 13, 11 a.m.) will follow one another for five weekends to animate the Baroness Gardens. In case of rain, the shows are presented inside the Governors' House.
Outdoor play
Finally, the City of Sorel-Tracy is offering the play "Tom Sawyer" in an outdoor format on Friday, August 12, at 6:30 p.m. in the Royal Square and on Saturday, August 13, at 6:30 p.m. in Maisouna Park. The Arrière Scène will present the play. Sorel's Jean-François Guilbault is the artistic director of this theater group for young audiences from Beloeil.
Free shows this summer, starting at 7 p.m.
Monday, June 27: André Thériault | Jusqu'à ta porte, at André-Ossant Park
Wednesday, June 29: Marie-Claudel, at carré Royal
Monday, July 4: Patricia Larcher and Vincent Gendron, at Parc du Voilier
Wednesday, July 6: Nick Patterson, Regard-sur-le-Fleuve Park
Monday, July 11: Élémo, at the Maison des jeunes " La Place " park in Sorel
Wednesday, July 13: Cool Jazz Trio, at carré Royal
Monday, July 18: Domlebo, at the Terrasse Duvernay park
Wednesday, July 20: Éric Charland | Maladresse, at Regard-sur-le-Fleuve Park
Monday, July 25: Luminescent, at Réal-Lemieux Park
Wednesday, July 27: Alkatraz, at carré Royal
Monday, August1: Karolane Millette | La tête haute, at Montmagny Park
Wednesday August 3rd : Les chats noirs, at Regard-sur-le-Fleuve Park
Monday, August 8th : Béatrice Turcotte, at the intersection of Paradis and Mgr-Desranleau streets
Wednesday, August 10 : Acoustic Duo - Christine Latour and Patrice Courchesne, at carré Royal
Wednesday, August 17: Harmonie Calixa-Lavallée, at carré Royal
Source: les2rives.com
---