France/Marne-Montmirail. This association fights against the isolation of our seniors
13 years of existence already and there is no lack of work. It is during the general assembly that was able to be made the point of the Dina in Montmirail.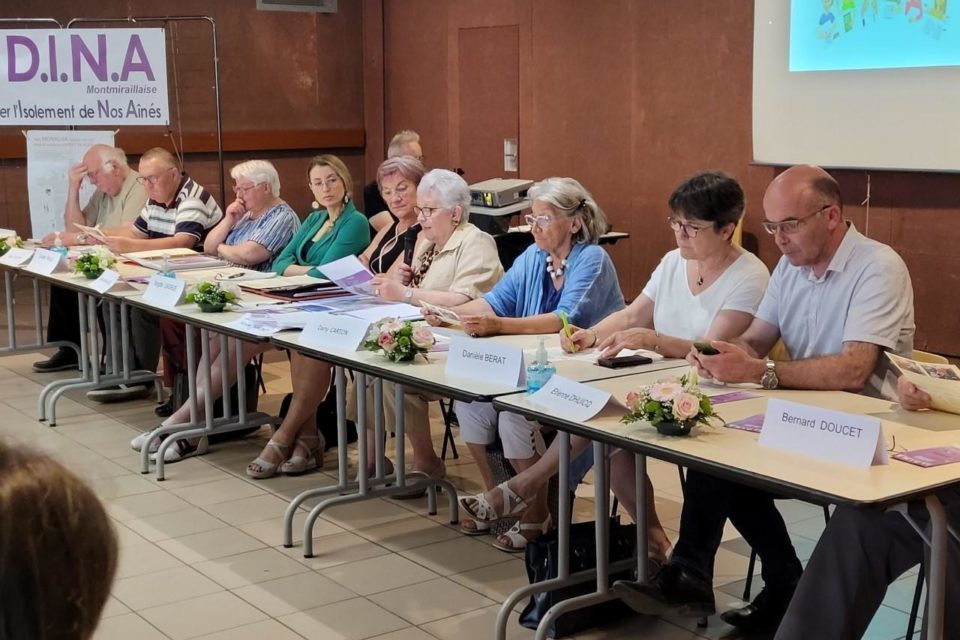 The Dina (acronym for: decrease the isolation of our seniors) of Montmirail, we do not present it any more and yet it is good to recall again that, each year, it evolves positively by always seeking to decrease more the isolation of the seniors in rural areas. Partnerships are created with official institutions and new needs are mapped out. During this 13th assembly, it was possible to take stock of the situation.
The Dina in figures
A national report shows an explosion in the number of elderly people affected by social isolation and much more in the last three years. This isolation is not only rural but also urban. The Dina covers 13 communes, six of which are on the territory of the CCBC and seven beyond. There are 30 volunteers who are still active to participate fully in the activities of the association.
"Bringing a little love is essential", says Yvonne Thimond, president since the beginning and until this meeting. She adds: "Eating is not enough. The people we visit or call are happy to receive us. They see that we are thinking of them.
Many projects are in the works and are just waiting for the green light.
Recurring activities
Since 2009, the branches of the association have grown and it is now in many sectors that Dina acts with efficiency. Home visits allow us to meet people who ask for help. Pairs of volunteers go to the home to chat, listen to the elderly and give them company. "Modestly, but certainly, we give them happiness, conviviality and listening".
But these visits now extend to the Ehpad where hospitalized people continue to receive visits from volunteers. The partnership between the management of the Ehpad and the association allows occasional actions within the hospital. A St. Nicholas' Day event is repeated every year with the visit of the old bishop loaded with gifts.
"The human heritage also continues with the recording of testimonies of the elders who leave a trace of their childhood, of the life of 80 years ago. A testimony that will be valuable to future generations to remember life in Montmirail in the 30s and following years, "said the president.
As you can see, the association is not idle and still has many good years ahead of it. It will continue its action and increase its capacities and activities. Volunteers of all ages are welcome. Everyone can find a place.
Source: actu.fr/grand-est
---