Benin/Living environment development. Storm drainage works launched in Porto-Novo
Storm drainage works have been launched in Porto-Novo, the capital of Benin. Financed by the French Development Agency (AFD), these works aim, among other things, at building sustainable socio-economic infrastructures, improving the living conditions of the populations, and resilience to climate change.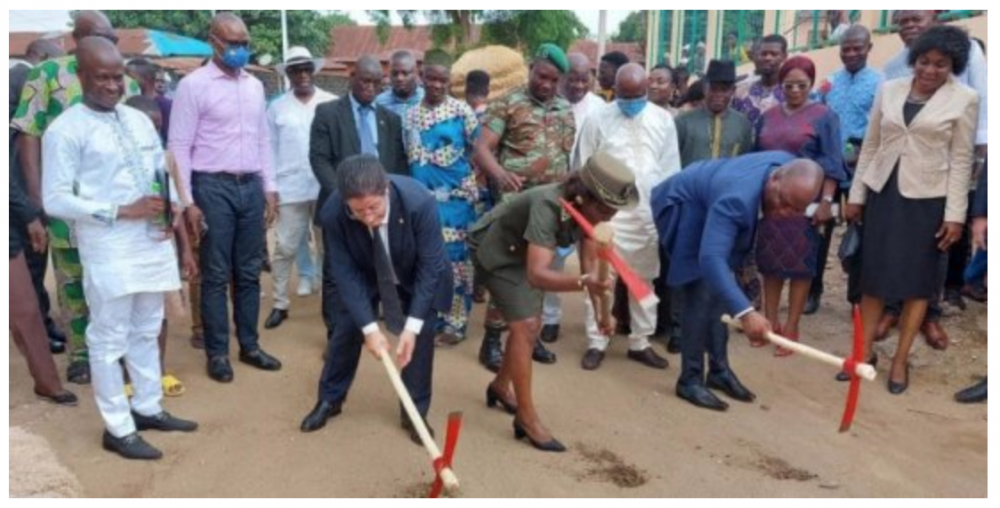 The cyclical flooding observed in the localities of Lokpodji, Tokpota and Dowa in Porto-Novo will soon be a thing of the past. The rainwater sanitation program of the capital city has been launched for the benefit of the population. With a total cost of 6.2 billion CFA francs, or 9.5 million euros, it is financed by the French Development Agency. This program, which is supported by the French Global Environment Facility (FGEF) and municipal services, aims at urban renewal and environmental protection of precarious neighborhoods through drainage, development and opening up of access roads to the banks. The ultimate goal is to pave 369 m of roadway, build 821 m of gutters near the site of the National Assembly under construction, build a new roadway and build a new bridge.The ultimate goal is to pave 369 m of roadway, build 821 m of gutters near the National Assembly site under construction, create green spaces and install public lighting equipment in Porto-Novo.
For AFD's Benin Director, Jérôme Bertrand-Hardy, "the project includes the elaboration of a sustainable urban development plan to make Porto-Novo a resilient, structured city adapted to climate change. Also, support for income-generating activities, including market gardening and fish farming."
Before Porto-Novo, the government launched the work of the Rainwater Sanitation Program (PAPC) in Cotonou last April. This is another sanitation project which aims to build 90 km of secondary collectors and street side gutters, the development of seven retention basins and the acquisition of equipment for the collection of solid waste in the economic capital.
Source: www.24haubenin.bj
---