Canada/Quarter of a million dollars to revitalize businesses
The City of Shawinigan will allocate $250,000 to renovate new and existing businesses.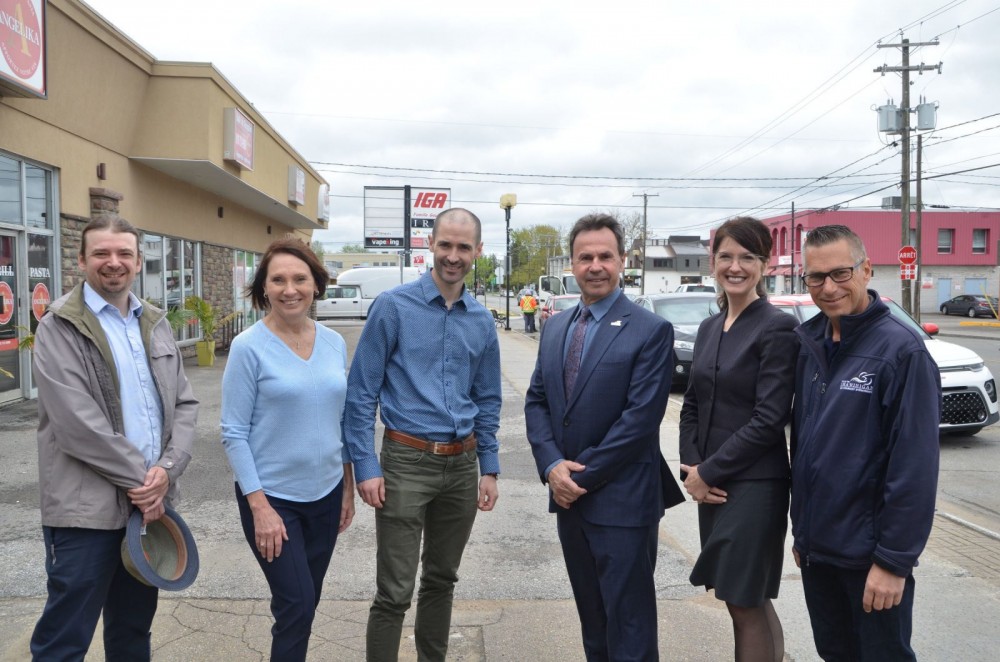 The new program is available to all businesses in the area, except those in the downtown area, for which the City had already received an $800,000 envelope from the Quebec government in 2021.
Mayor Michel Angers said he hopes merchants on Grand-Mère Avenue and 105th Avenue will take advantage of this opportunity to invest in improving their place of business. "This is a first, but if the response is good, we do not exclude transforming the program on an annual basis," he mentioned.
Specifically, a 50% grant will be given for leasehold improvements, up to a maximum of $10,000 for existing businesses and $20,000 for new ones. Eligible businesses must be retail businesses or offer local services.
Present at the press briefing, the president of the Regroupement des gens d'affaires de Shawinigan-Sud (RGASS), Antoine Champoux, welcomed this new program. "Yes, online commerce is here to stay, but consumers will always need its merchants, both to receive advice and to socialize."
He reiterated that commercial thoroughfares, like 105th Avenue, have drawing power, but they need to be cared for and animated. "For us, it started with the $150,000 investment from the 2019 participatory budget. Then we lit up the trees in the year, held a Christmas party in 2021. This summer, we're going to install flower boxes."
This envelope of $250,000 comes from the Fonds régions et ruralité - Volet 2 - Soutien à la compétence de développement local et régional des MRC for which the City of Shawinigan had received a total amount of nearly $1.5 million. This new program is in addition to those already in place for the commercial sector: Revitalization of commercial building facades, Commercial Revitalization and Industrial and Commercial Revitalization (tax credit). The application form for financial assistance will be available on the City's website as of June 1.
Source: www.lhebdodustmaurice.com
---