France/Montpellier: launch of a free parking scheme to help local businesses
Since Monday, January 24, Montpellier residents who wish to shop at the businesses located near Marioge Street can benefit from 30 minutes of free parking.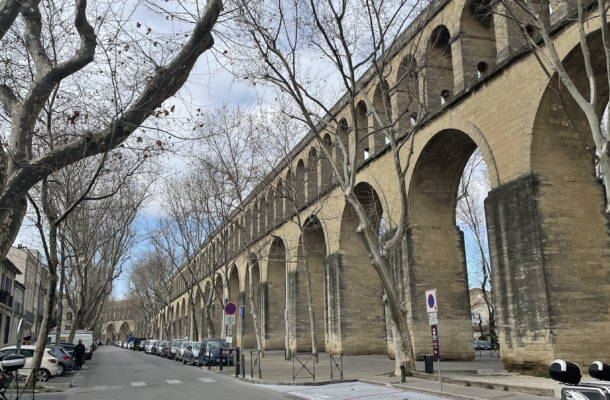 Inaugurated earlier today in the presence of many elected officials, this new development in the Arceaux district is intended to encourage purchases in local shops and increase the attractiveness of the area.
"For the past few years, we have observed a stoppage of outlying businesses," says Manu Reynaud, deputy delegate for the calm and breathable city. With this measure, we are not necessarily targeting local residents, but rather those who are willing to drive to visit the shops in the area.We want the shops in the Arceaux to be more than ever destination shops.
Fighting against "suction vehicles
The new parking zone is located between Marioge and Maillard streets and isfree for 30 minutes between 9 a.m. and 6 p.m. It is intended for cars, motorcycles, bicycles, and cargo bikes.These spaces are complemented by spaces for people with reduced mobility and deliveries.
The City hopes that the 6 car spaces will accommodate just over 100 parking spaces per day, compared to about 50 today. "For this to work, there must be rotation!" warns Sébastien Cote, deputy delegate for public protection and public tranquility.
Next spring, a second free parking zone will be installed on rue Saint-Louis.
In order to benefit from the 30 minutes of free parking, the user mustsignal his or her arrival on the brick-red parking meter or on the "M'Ticket" application. For two to three weeks, two TaM service ambassadors, recognizable by their yellow vests, will be present to explain the system.
Users who do not respect the parking time will receive a €33 finefrom the ASVP.
An achievement that is part of the "Quartier apaisé" project
Launched in 2021, the "Quartier apaisé" operation aims to improve the daily life of several areas of the city and their merchants.The development of these new parking spaces follows this directive, and they were created at the request of the neighborhood's merchants, who are increasingly impacted by the lack of customers.
This is not the first time that this initiative has been implemented, as the City has made the following improvements over the past year
the creation of a "rue aux Écoles" in front of the Jeanne d'Arc-Chaptal school group
the redesign of the sidewalks on rue Gaillarde
the widening of the Narcissa plan square
the installation of signs to better indicate the Pinot parking lot, which is not used enough
Transforming Saint-Louis Street into a shared street, similar to Marioge Street (scheduled for completion by the end of 2022)
Source: www.herault-tribune.com
---