Congo/Likouala Department: Community leaders campaign against filariasis
The Lymphatic Filariasis Control Program has initiated a campaign to sensitize community leaders to the negative impact of LF, the methods of defense against the endemic, and the use of albendazole (Zentel).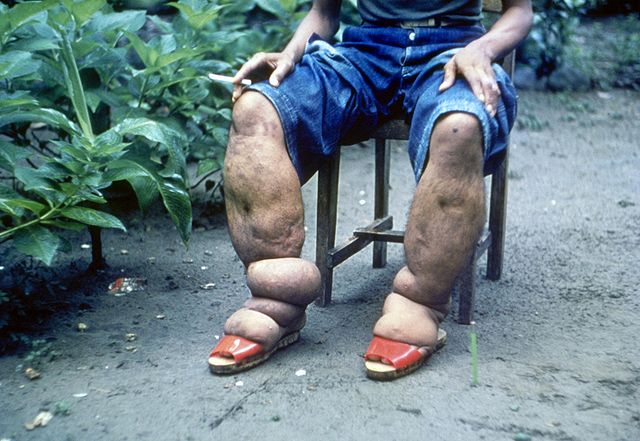 Epidemiological surveys reveal that the Likouala department is one of the hotbeds of filariasis. In this part of northern Congo, the disease has been located in five of the seven sub-prefectures in the department, namely Impfondo, Liranga, Epena, Bouanela and Dongou.
Thus, the delegates of the urban communities, the Public Force and the religious denominations of Likouala were informed of the negative effects of this endemic, counted among the neglected tropical diseases.
"The Likouala department is one of five in the country affected by lymphatic filariasis," said Maurice Ombessa, national delegate for the LF control program.
These community leaders must help community distributors to raise awareness of the population to take albendazole (Zentel), a drug given free of charge at the same time to fight this disease, he suggested. He added that this drug is not harmful, but rather effective and easy to take. Pregnant women, nursing mothers and people with serious diseases are exempt from this treatment.
Lymphatic filariasis manifests itself as edema of the lower limbs, skin lesions and elephantiasis, and can also swell a woman's breast and a man's genitals (hydrocele). It is transmitted by the bite of mosquitoes, including aedes, culex and anopheles. The sanitation of the living environment remains one of the effective means to prevent this disease.
It should be noted that in Congo, people infected and exposed to lymphatic filariasis are found in Likouala, Sangha, Cuvette-Ouest, Pool and Niari.
Source: www.adiac-congo.com
---