Benin/ ABPF sensitizes elected officials and advocates for the evolution of the youth action movement in Sakété
At the initiative of the leaders of the Beninese Association for the Promotion of the Family (ABPF), an exchange session brought together on Thursday, local and communal elected officials of Sakété on the youth action movement, at the town hall of the locality in the presence of the mayor Nestor Idohou and the actors involved.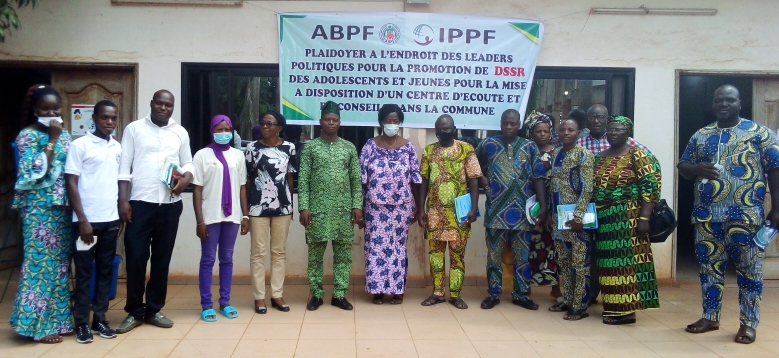 At this session, local and communal elected officials of Sakété were further informed about what ABPF is and the actions it carries out.
According to the south-east regional president of ABPF, Blanche Doliveyra Dagba, it was a session of advocacy towards local and communal elected officials of Sakété in relation to the problems of the youth. << We came to discuss how to evolve the youth action movement which, is a movement of the ABPF through the personal involvement of elected officials of Sakété >>, she said.
For the mayor of the town of Sakété, Nestor Idohou, the initiative has allowed elected officials, among others, to ask questions, to seek to understand more about the ABPF, the youth action movement (MAJ). Also, he said, the participants really appreciated and requested that the actions of the said association continue in the commune and that bubbles of communications are prepared to be presented in the communal council.
For the visibility of the actions and to allow the elected officials to get involved in the actions that the association is carrying out in the commune, he said, they made a plea session to a number of elected officials.
Recalling that his municipality is already a partner of ABPF, Nestor Idohou also returned to the need for young people to have a room while waiting for the construction of the communal headquarters of ABPF on the field offered by the municipality to work towards achieving the objectives.
Satisfied with the quality of the debates and the determination of all to work for the prosperity of ABPF's actions in the commune of Sakété, the south-east regional president of ABPF did not hide her impressions. << Everyone is interested. I hope that the work will be done and we will have a very good result >>, she comforts herself.
Source: www.agencebeninpresse.info
---