Benin/Smart Government: issues and challenges for a more inclusive digital
The government of Benin, in the era of the rupture, does not intend to spit on the benefits and opportunities related to digital. By dedicating an entire ministry to the digital economy and digitization, Patrice Talon has decided to make the digital sector a flagship.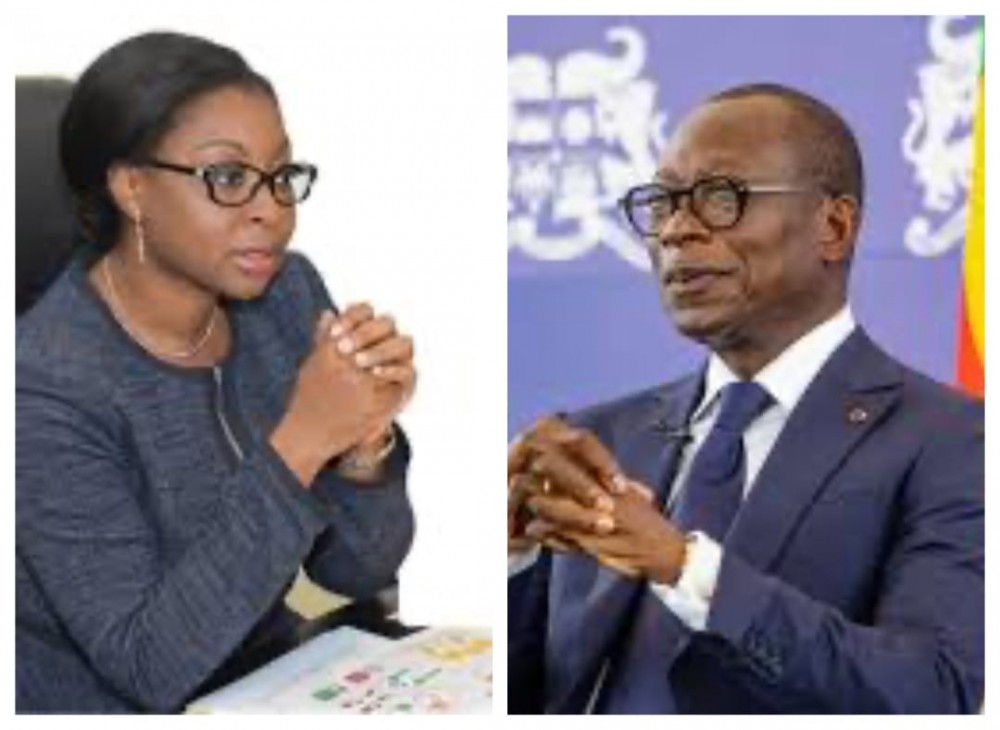 Included in the Government Action Program (PAG 1 and 2), several projects are planned and marked in a clear vision: "to become the platform of digital services for all of West Africa by making information technology and communication the main lever for its socio-economic development. This file, which inaugurates a whole series of others to come, takes stock of the implementation of major projects of the PAG in the digital sector, specifically with regard to the dematerialization of public services. What about the provision of e-services to the population: what appreciation should be given to the digitalization of public services? What about the reduction of the digital divide between urban and rural areas? what are the real challenges for a better digital inclusion? Several categories of people, specialists and laymen, share their feelings and give their opinion on e-services in Benin.
Fourth industrial revolution, whether in the professional, social or even in our daily life, we observe a growing consumption of the Internet especially with new applications and new uses that try to make our life easier (when they do not complicate it more). If digital technology is a real engine of evolution and growth that allows the accelerated development of companies through the creation of innovative solutions, it is obvious that the future is played in this sector.
The government of Patrice Talon, in December 2016, made public the Government Action Program (PAG 2016-2021). As for the Ministry of Digital Economy and Digitization, six (6) flagship projects scattered in seventy (70) sub-projects are listed. These are the deployment of broadband and very high speed Internet throughout the territory; the migration to Digital Terrestrial Television (DTT); the implementation ofThe implementation of an intelligent administration (Smart Gouv); the generalization of the use of E-commerce; the generalization of the use of digital technology in the education sector and the promotion of the development of digital content. While waiting for a special report on the overall assessment of the implementation of projects (2016-2021) in the digital sector, this report focuses on a topical issue that brings back to the heart of the debate the citizen who, from where he is, can ask for This dossier focuses on a current issue that brings back to the heart of the debate the citizen who, from wherever he is, can request online services and obtain from the public administration secure administrative documents in a short time, as long as he has a smartphone and an Internet connection, which is not always obvious.
Among the strategic axes of Benin's digital transformation, Smart Gouv is an ambitious project for the full implementation of intelligent administration. In March 2020, the beginning of the reform, the National Portal of Public Services included 250 online public services. Today, citizens have access to complete information on more than 700 public services, including 97 transactional e-services, where 21 e-services are fully dematerialized, from application to obtaining and paying online. This means that in less than two years, the number of digitalized public services has tripled.
"Today, Benin has a public key platform that will allow it to secure our platforms. For example, digitization makes it possible to formally identify the person requesting a service in the public administration. It avoids variations in the information provided by the applicant," reassures Aurelie Adam Soulé, Minister of Digital Economy and Digitization, who concludes, "the dematerialization of our administration is proceeding apace. You have surely heard the innovations in the field of taxes where declarations are made online, the downloading of pay slips remotely ... today we must move to Today we have to move to the industrialization stage of digitalization to allow any citizen, regardless of his geographical location, to request administrative services without moving: The e-visa is a concrete example of dematerialization and digitalization that continues to amaze many.
A real relief for users...
Many citizens, for professional or social reasons, are obliged to return to their place of birth in order to gather certain documents (birth certificate for example) before constituting a file. Let's take the case of a citizen born in Karimama and living in Cotonou. "To have a secure birth certificate, he can be at any place, make his request online, pay online and receive online in a very short time this document in a secure format.To have a secure birth certificate, you can be at any place, apply online, pay online and receive online in a very short time this document in digital format," says Kevin Gounou, agent at the National Agency for Identification of Persons (ANIP).
For him, "this reform aims to avoid hassles, contact with agents, long trips, reduce costs to users to easily access public services. As for Koudous, a journalist at Ortb, "the Beninese is no longer obliged to travel 800km to get a document in town. Today, you just have to apply online, make the payment online and you get it soon, even on another continent. Before, it was long queues all day long and also tips for the file to be examined".
Fidégnon Adé, entrepreneur and digital expert, does not disagree: "In the past, to obtain a criminal record, you had to go to your home town, which meant a lot of hassle and wasted time. Today, you can simply make an online request. Also, the logic of open data induced reduces the hydra of Corruption. I am totally satisfied. We must see the glass as half full and always remember where we come from. These testimonies vary from one environment to another and from one person to another. The underprivileged and the illiterate feel left out.
The government anticipates but...
On August 06, 2019, the Minister of Digital Economy, Aurelie Adam Soulé proceeded to the commissioning of 40 community digital points in order tooffer internet access services, resources and digital content as well as training, for the benefit of the populations of the beneficiary municipalities and surrounding municipalities. Better still, the government is putting into service 15 communal public service centers to facilitate access to these services for the poorest segments of the population who do not have a computer or a smartphone and an internet connection, regardless of their geographical location.
Indeed, a public service center is a device composed of a set of equipment that are the terminals (desk) touch using a Wi-Fi access point with subscription and powered by solar photovoltaic energy. These centers allow users to easily access dematerialized services, improve the quality of public services to users, promote equity in the delivery of services by reducing contact between public agents and users. "Today, we have digital inclusion actors who are increasingly setting up to help this layer of illiterate people to have access to digital services," says Kévin GOUNOU.
...still several challenges to face
In addition to the fact that the platforms are difficult to access at certain times of the day, and that the deadlines for withdrawing administrative documents are not always met, there is another difficulty. Indeed, Benin already has a high rate of people who cannot read or write French. In addition, there are digital illiterates who feel left out of the project to modernize public administration through the provision of e-services.
"As a shopkeeper, I cannot register alone. I often get help from children or customers who often come to pay at my place. The last time was for the establishment of my stump. It's really a hassle! In addition to the fees for this part, I made a flat fee of 500 CFA francs. That's a bit too much. In my opinion, they need to review their platforms, especially for us illiterates. It's important," says Eugénie AGOSSOU, a corn seller in the commune of Abomey-Calavi.
If the 40 community digital points and the 15 communal public service centers have not been sufficient to satisfy the illiterate among the users, it is thatAdditional and complementary solutions must be considered, in particular to intensify information, communication, awareness and education on these digital inclusion initiatives.
The local public administration also has a key role to play. It must take over. In this respect, it is up to elected officials and local government employees to develop a digital culture. For example, this means forging partnerships with NGOs, startups, entrepreneurs and digital companies to contribute their know-how, develop the local digital ecosystem, and create new jobs.The aim is to develop the local digital ecosystem, create jobs and make digital technology a real lever for socio-economic development.
But for the moment, local authorities have the duty to animate the digital points and the communal centers of public service set up in their respective commune by the central State by ensuring that the staff (the digital advisors) is strengthened in terms of capacity and number if possible, but also and above all that they are motivated to provide good support to the most disadvantaged. Moreover, a line item must be included in the budget of the communes to take full advantage of this sector.
For his part, Fidégnon Adé, Entrepreneur and digital expert proposes "the inclusion of illiterate people requires vocal instructions in vernacular, the improvement of bandwidth and the reduction of the cost related to the Internet".
---