France/"Elected officials, managers and public servants must be trained in the ecological transition"
In an article, Sébastien Maire, delegate of France Ville durable, expresses himself on the need to train managers, agents and elected officials on the challenges of the ecological transition.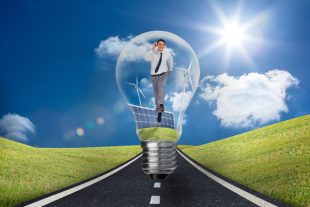 A group of 138 students from eleven schools of higher civil service concerned by the creation of the new National Institute of Public Service recently published an opinion piece (1) for "the ecological and solidarity-based transition to be placed at the centre of this common training and of [their] future careers".
This is a salutary approach, which at the same time makes the frightening observation that most of the senior civil servants currently in office (but this is also the case for elected officials, company directors, etc.) have never been trained in these issues, while there are only a few years left to change careers.) have for the most part never been trained in these issues, while there are barely a few years left to change their trajectories.
Actions with far-reaching consequences
Each action, especially in the field of territorial and economic planning, and each euro of public money spent at national and local level may or may not aggravate greenhouse gas emissions, the massive extinction of biodiversity, chemical pollution, etc. These are all planetary limits that, once crossed, make the ability of the human species to survive on the scale of the generations that are already here hypothetical.
By the time today's students reach important decision-making positions after twenty years, it will be too late for the most part.It is clear that the real and short-term causes and consequences of the Anthropocene are not sufficiently known to the decision-makers in place, and this is perfectly normal: most of the knowledge and publications on this subject are recent, it is not or very poorly covered by the media, and it requires accepting to deconstruct a large number of historical and cultural visions that constitute a basis for professionals of public, political and economic action.
Climate emergency
Let's take for example the imperative of sobriety: While the dramatic consequences of the French housing dream, urban sprawl and soil artificialisation are being observed, it is indeed local, territorial or economic "development", the creation of new zones and the creation of new jobs that are of great importance.The creation of business or residential areas, infrastructures and public facilities are still the alpha and omega of local authorities' investment programmes.
Renovating, rehabilitating, maintaining, repairing, optimising and maximising the use of existing facilities by pooling them are, however, much more virtuous actions for responding to the climate emergency... and for public finances.
This major paradigm shift, which concerns many other areas, should be the subject of training for all professionals already in place. It can also be a formidable driving force for change in our public organizations, where managers and employees are also citizens, and often parents, who are increasingly aware of the seriousness of the issues at stake. Many of them are ready for these changes which, more than ever, give new meaning to public action.
France Ville durable, which brings together the State, local authorities, companies and experts, will offer its members a free training course on these new fundamentals from 2022.
Source: www.lagazettedescommunes.com
---