Morocco/Taourirt Province: Launch of development projects to mark Independence Day
Taourirt - Basic infrastructure in the province of Taourirt was strengthened with the launch of several development projects on Saturday, to mark the 68th anniversary of Independence Day.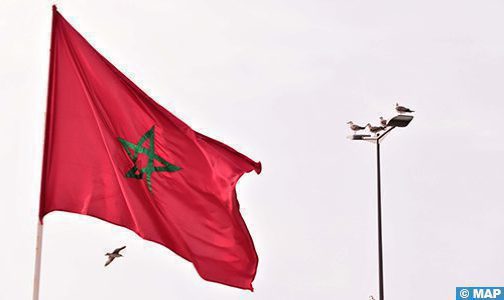 The governor of Taourirt province, Larbi Touijer, accompanied by elected officials, heads of external services and representatives of local authorities, inaugurated a rural dispensary in the Bni Koulal douar in the Oued Za commune.Oued Za, at an estimated total cost of around 1.4 million dirhams (MDH), financed by the Fonds de développement rural et des zones de montagne, as part of the program to reduce territorial and social disparities in rural areas.
Built on a total surface area of 700 square meters (222 m2 covered), this project, carried out in partnership with the Ministry of Health and Social Protection and the community concerned, includes a multidisciplinary room, a treatment room, a warehouse, a pharmacy, as well as staff accommodation, among others. The dispensary is designed to improve healthcare provision in the province and bring health services closer to the local population.
In the commune of Debdou, the provincial governor and his accompanying delegation launched work on the creation of a vacation camp, to be built over a total area of 46.700 square meters (including 3,500 covered meters), with an estimated budget of 19 MDH.
The project, to be carried out in partnership with the Ministry of Youth, Culture and Communication, and the Debdou local authority, includes a restaurant, a kitchen and its annexes, a multi-purpose room, three orientation workshops, eight accommodation units, a library, a library and a library.It includes a restaurant, a kitchen and its annexes, a multifunctional hall, three orientation workshops, eight lodgings, staff quarters, an open-air theater and sanitary blocks, as well as other outbuildings.
The aim is to make the town of Debdou a tourist destination for lovers of mountain and ecological tourism, given its cultural, historical and environmental wealth, and to create job opportunities for the region's young people.
The regional cross-country championship kicked off in the commune of Sidi Ali Belkacem. The event was organized by the Club chabab Taourirt d'Athlétisme under the aegis of the Royal Moroccan Athletics Federation.gide de la Fédération Royale Marocaine d'Athlétisme, and in coordination with the Ligue de l'Oriental d'Athlétisme.
Source: www.mapexpress.ma/
---