Canada/Climate change: an action plan for Saguenay by spring 2025
Saguenay is one step closer to developing and implementing its action plan to combat climate change, as the executive committee has authorized funds to be earmarked for this purpose. The plan is expected to be adopted in late 2024 or early 2025.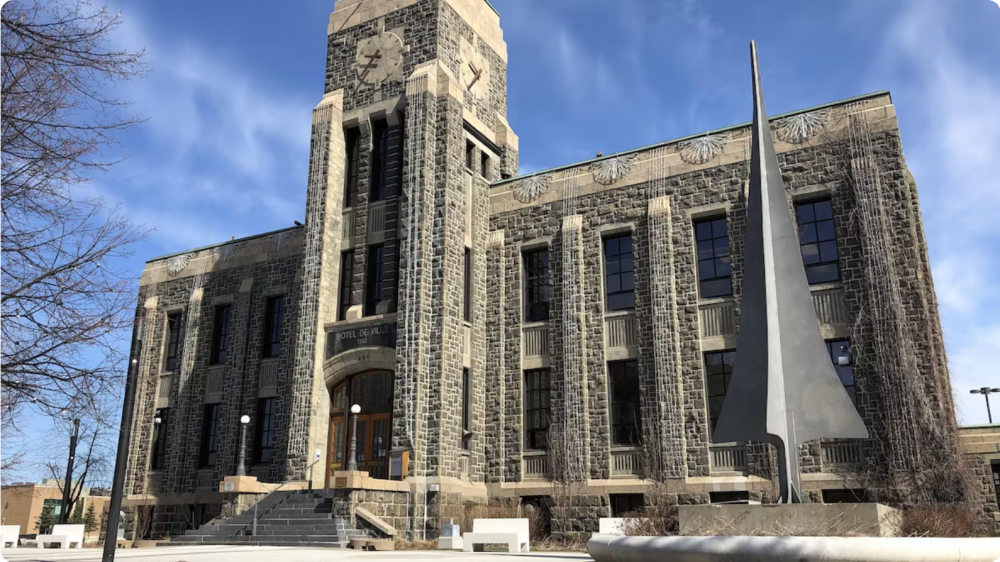 This resolution was adopted on October 25.
It mentions, among other things, that Saguenay is increasingly faced with the intensification of downpours, flooding, soil erosion, landslides, forest fires and periods of extreme heat.
What we're aiming for is spring 2025 at the latest, for adoption by the City Council, if possible, a little earlier, perhaps in the fall of 2024," says Jimmy Bouchard, president of the Commission du développement durable et de l'environnement. But it's still a plan that we want to be fairly comprehensive, so we don't want to focus solely on reducing greenhouse gases (GHGs), as we've seen in some Quebec cities. We want something that's going to be much more global, that's going to have a much broader scope," explained the municipal councillor in an interview.
According to him, Saguenay has been working on this for over a year.
We took the time to take a look at what was being done elsewhere, including Quebec City and Gatineau, and we came up with different types of plans. So we decided to go ahead with a more general plan that will enable us to work on several aspects of climate change. This is the stage at which we commissioned our departments to draw up this plan. The general management is involved along with various city departments," he added.
Radio-Canada recently reported that many municipalities have outdated plans, or none at all. The municipality of Saint-Félicien led the region with a plan to be implemented in 2023, based on GHG data recorded in 2021. In contrast, Roberval had a 2013 action plan, based on 2005 data. At the time, it was revealed that Saguenay's plan was under development.
Significant costs
It was the rising costs associated with climatic events that led Saguenay to take a broader view.
I think everyone can see that, this year alone, there have been a number of significant impacts. Among other things, we saw forest fires that were not on Saguenay territory, but which nevertheless forced us to open our emergency measures center to receive disaster victims. Then there were the heavy rains we had this summer, which cost the City of Saguenay several million dollars to clean up. the City of Saguenay to make rapid repairs, to be able to restore the networks," listed the municipal councillor.
Jimmy Bouchard would have liked to see Quebec set aside more money in its latest economic update to help municipalities deal with climate change, when the Union des municipalités du Québec (UMQ) was asking for $10 billion over five years.
Now there are sums announced to support the development of various climate plans. Of course we're going to take advantage of this, of course we're going to get everything we can out of it, but as far as infrastructures are concerned, reconstruction and then bringing infrastructures up to standard, it seems pretty obvious to me that the government is going to have to do a little more," he concluded.
Source: ici.radio-canada.ca
---