Belgium/Neufchâteau: collecting and recycling cigarette butts
In the province of Luxembourg, several communes such as Neufchâteau, Arlon and La Roche-en-Ardenne have signed a partnership with the Grand-Ducal company "Shime", which installs urban ashtrays and then recovers the discarded butts. These are then sent to Brittany, where the aptly named MéGo transforms them into street furniture.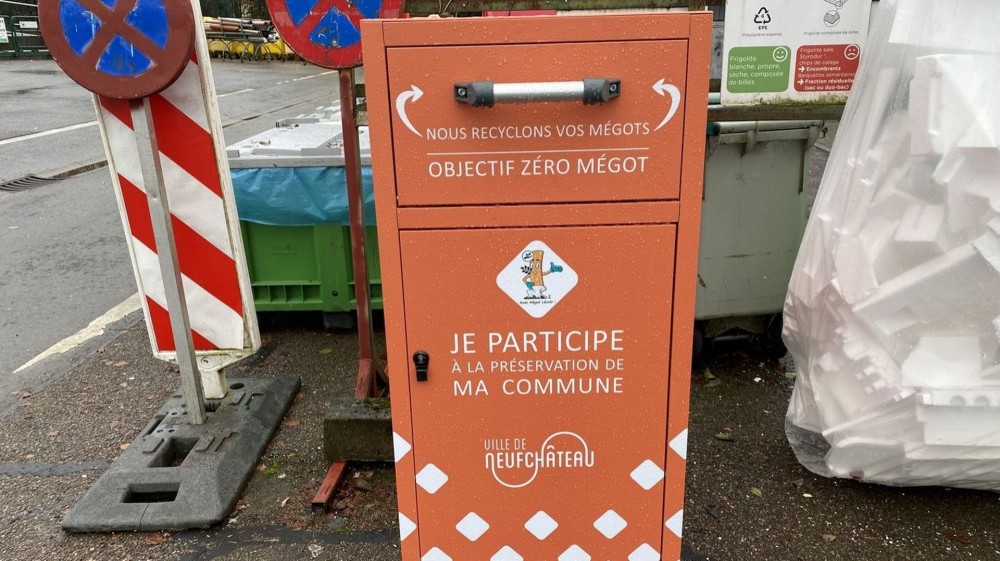 For a bench, for example, 32,000 cigarette butts are needed. You can see one in front of Neufchâteau town hall... right next to the ashtray.
A cigarette-butt collection point at the recyparc
In Neufchâteau, there are not only ashtrays in town for passers-by, but also a collection point at the recyparc. " We work on the principle that 70% of cigarettes are smoked at home or within 1 km of home. So if you want to collect cigarette butts, you really have to collect them at home. So we're going to encourage eco-citizens to keep their cigarette butts, store them in an airtight container and regularly, as we do for batteries, bring them back to the recyparks, to the bins for the voluntary disposal of cigarette butts. We'vedesigned and built them specifically for this purpose," explains Stéphane Hérard, director and co-partner of Shime.
François Huberty, Mayor of Neufchâteau, explains in this audio interview how the city of Neufchâteau is tackling the problem of discarded cigarette butts as part of its zero-waste policy.
Source: www.rtbf.be/
---