Togo: €20 million from the German Development Bank for communes
Togo, through the Ministry of Decentralization and Territorial Development, and Germany via its development bank KfW, signed an agreement on Thursday November 16, 2023, for the benefit of 69 communes in the West African country. The agreement provides funding of 20 million euros, or 13 billion CFA francs, to support sustainable projects in the Kara, Centrale and Plateaux regions, with the aim of improving public services at local level.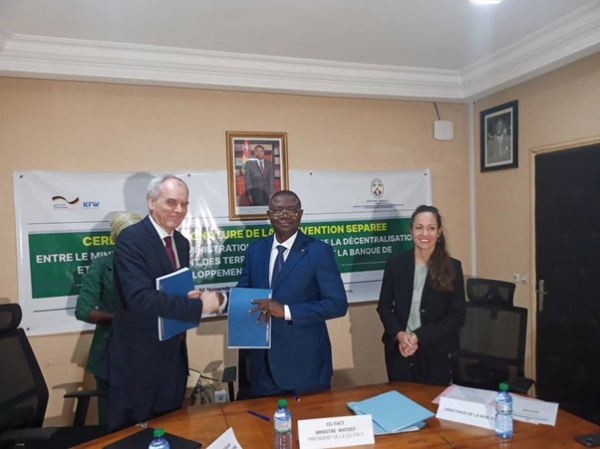 This financial support from the German development bank KfW, will be used to finance various projects to improve public services at local level in the targeted communes over the next 4 years from 2024.
" This new approach has the advantage of enabling projects to be carried out with a programming and execution horizon that will take into account the aspirations of our populations", said the Minister of Territorial Administration, Decentralization and Local Government.Administration Territoriale, de la Décentralisation et du Développement des Territoires, Hodabalo Awaté, at the signing of the agreement, which is part of the Programme d'Appui au Financement des Communes (PAFC).
These funds will be made available to communes via calls for projects, in areas ranging from educational and health infrastructures to markets and water supplies.
Source: www.togofirst.com
---